2016-2017 Staff
Assistant Arts & Life
Hello there! Of course you already know by the title that I am Alyssa. As a member of The Tack Online I am the Assistant Editor for the Arts & Life section. As a second year at BV, I am a Strategic Public Relations major....
See Alyssa Donnelly's profile
Assistant Arts + Life Editor
Hi! I'm Allyssa and I am an Assistant Arts and Life Editor. I'm a Digital Media major as a freshman and love how The Tack Online has brought me to so many amazing and creative individuals who are helping me to form my future....
See Allyssa Ertz's profile
Co Editor-in-Chief
Hello! I'm a Junior Digital Media major and the Co Editor-in-Chief of The Tack Online! I enjoy seeking out human stories that will impact our community through writing and photo journalism. I am honored to be surrounded by...
See Dee Friesen's profile
Multimedia Editor
Hi! I'm Morgan McGrew. Ever since I was in middle school, I've had a fascination with photography and cinematography. Through my Multimedia position here at The Tack, I'm able to produce both--may it be a photo story or trendy...
See Morgan McGrew's profile
A&L Editor
Hi! I'm Kylee and I'm the Arts & Life Editor. I self-identify as a writer and I love words. I also love to read. I'm a corporate communications major with minors in digital media and business. The Tack has been a fun way for...
See Kylee Deering 's profile
Sports Co-Editor
I am a Senior Accounting major with a Communication Studies minor. I began writing for the Tack as a contributing writer for the Sports Section my freshman year at BVU. I then took on the role of Sports Co-Editor my Sophomore...
See Shelby Bradley's profile
Assistant Opinion Editor
Hi everyone!  My name is Olivia, and I am a freshman double majoring in Digital Media and English.  I am one of the assistant editors for the Opinion section, and I am loving it!  Being a part of The Tack Online team has showed...
See Olivia Wieseler's profile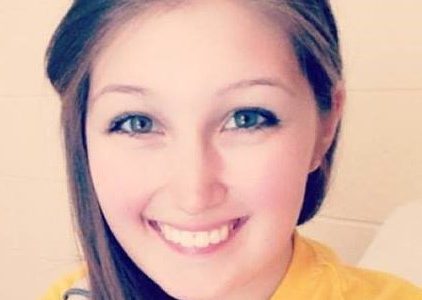 Assistant Opinion Editor
Hello, I am one of the Assistant Opinion Editors for The Tack Online and a sophomore Communication Studies Major, Biology Minor. I joined The Tack last semester and have loved every minute of it! Being a part of such a wonderf...
See Aubrey Anderson's profile
News Editor
I'm the News Editor for The Tack Online and a Sophomore Strategic Public Relations major. I've been writing and working with The Tack for a year now and I love the stories that I get to write and the people I get to talk to. I...
See Megan Snyder's profile
Director of Photography
Hello, I am the director of photography for the Tack. I am currently a junior at Buena Vista University and I am double majoring in digital media and psychology. I love all things photography but a few of my favorite subjects...
See Emily Kenny's profile
Social Media Manager
Hi all, my name is Meredith and I'm the Social Media Manager for The Tack Online! I'm currently a senior, majoring in Corporate Communication at BVU and have been a part of The Tack for the past 3 years. Behind the scene stuff...
See Meredith Van Zuiden 's profile
Marketing & Events Manager
Pursuing a Bachelor's Degree at Buena Vista University in Corporate Communication has strengthened my written and oral communication skills to be successful in a fast-paced, dynamic environment. My semester-long Student Affairs...
See Samantha Hirschman's profile