Tattoo Tales: Melanie Boysen
Seth Mecklenburg | Arts & Life Co-Editor
"Tattoo Tales" is an ongoing series that features Buena Vista University students' tattoos and the stories behind them.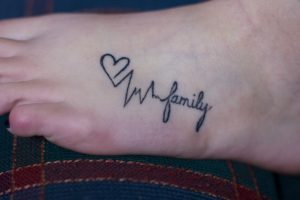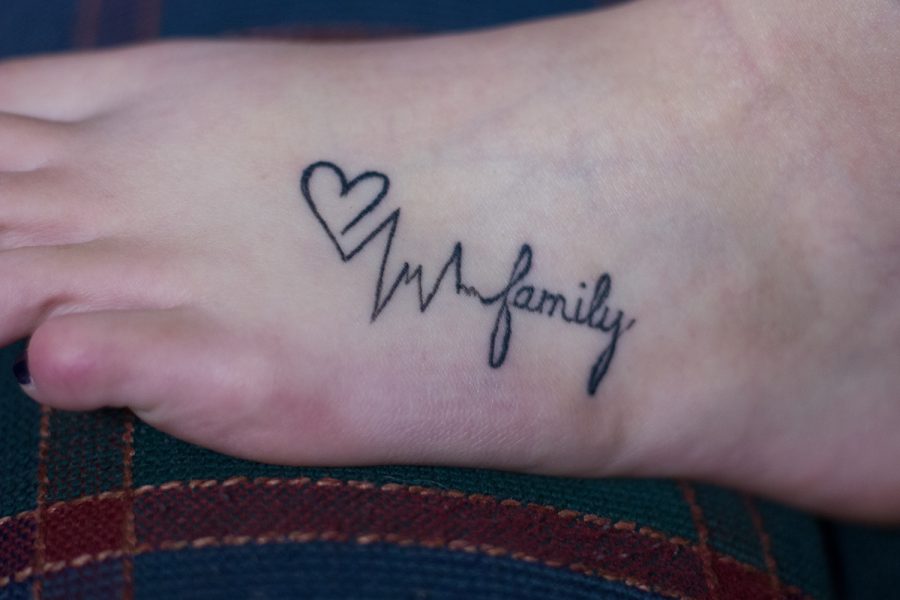 Senior psychology major Melanie Boysen has a tattoo on the top of her foot. The tattoo is of a heart with a heartbeat. She explains the tattoo was to represent the most important thing in her life: family.
"For the longest time, I wanted to get a tattoo on my foot, and I couldn't decide. I decided on this design because family is the most important thing to me. So I found a design to incorporate love, life, and family into one tattoo," Boysen said.
Even though she had a tattoo of family planned for a long time, she didn't plan the exact design until the day before she got it. The whole thing ended up being very spur of the moment.
"I got it two days before school started, in Des Moines at Mid Air Ink. They're actually closed now. It was planned the night before, and I was going to chicken out, but some friends convinced me to do it," Boysen said.
At first, her family didn't know about the tattoo. She even worked a Church function the next day, and nobody noticed. She says one of her sisters finally spilled the beans about a week after she got it. Initially, her parents didn't know how to react.
"My mom kind of freaked, but when I came home and showed her, she liked it and that it was about family. But my father hasn't seen it yet, but he knows I have it and it's all good," Boysen said.
She says she sometimes forgets about the tattoo but that she loves the meaning behind it. She plans to get another tattoo about faith. One of her friends is going to sketch the tattoo from a picture she chose.
Photo by Tyson Domingo