Respiratory virus draws closer to BVU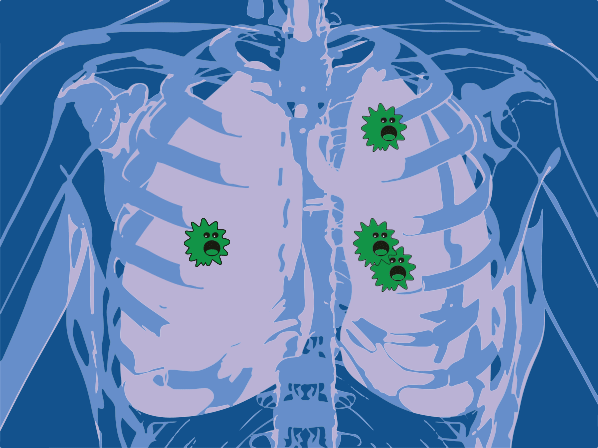 Kiley Wellendorf | News Co-Editor
According to the Iowa Department of Public Health, a new virus has swept across various states including Illinois, Kansas, Ohio, and has begun to reach out into Iowa. "EV-D68," an EnteroVirus, is spread through close-contact and is typically treated like a common cold. Coughing and wheezing appear to be the most common symptoms for this virus, and most cases are treated at home. (However, if the virus is severe enough, hospitalization may be the end result.) As stated by the Iowa Department of Public Health, individuals who have asthma are more likely to come down with a more severe case of this virus.
As the school year begins, Director of Health Services and Wellness at Buena Vista University (BVU), Tami Laursen shares tips on how students can avoid getting sick and when it typically happens on campus.
"All college campuses are all at risk for any infectious or contagious disease process because of residence hall living. When people live, eat, work, sleep in close proximity there is always an increased risk for the spread of illness. In addition, college students are often sleep deprived, feel stressed and anxious, and many times have a poor diet — all of which can lead to a decreased immune system. When the immune system is suppressed, people get sick," Laursen said.
According to Larsen, "flu season" usually kicks off during late fall and can even extend out onto early spring. In early October, The Office of Health Services and Wellness will also be offering free flu shots to anyone interested in reducing the risk of influenza on campus.
In contrast to getting a flu shot, other ways to protect yourself include frequently washing your hands, getting plenty of rest at night, dressing appropriate for weather, and maintaining a healthy diet. If you are not feeling well, please visit the Health Services office located in L-25 (the lower level of the Fieldhouse).
Graphic by Krystal Schulte