BVU Theatre presents "Blithe Spirit"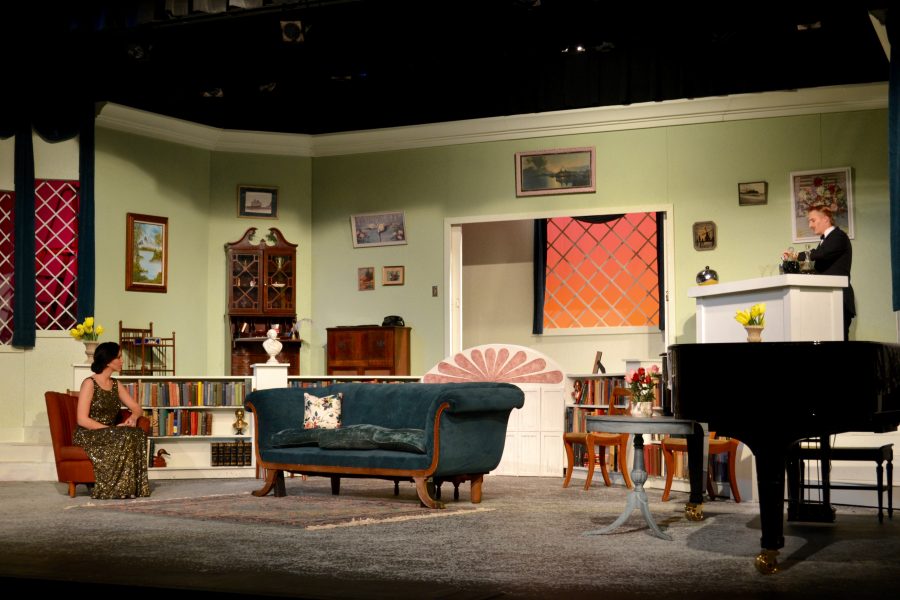 Brittany Poeppe | Assistant Arts + Life Editor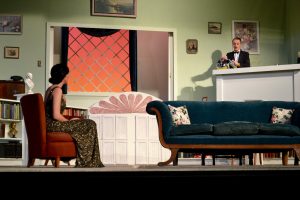 "Blithe Spirit," the Buena Vista University (BVU) fall play opens this week. Directed by Dr. Michael Whitlatch, the play is about an author, Charles Condomine, who is preparing for his next book involving ghosts and spirits. He brings a medium to his house in order to gather material for his next book. His life is turned upside-down when the medium accidentally summons the spirit of Condomine's ex-wife, who now haunts the author and his new wife.
Freshman Chance Johnson is the doctor, who is a friend of Condomine, played by Austin Delp. Although his role is just a supporting role, Johnson is excited to perform in his first college play.
"It's a lot like the ones I used to do. The actors are really fun," Johnson said.
Cast members generally practice every night except Friday and Saturday nights. This week, they will run the whole show with costumes, lights, and sound, since the show opens on Wednesday evening. Johnson said he had little trouble memorizing lines and balancing homework and theater.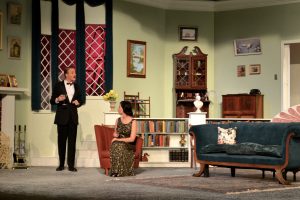 "I'd say I'm balancing it all pretty well; I haven't had any problems getting homework done on time. I suppose I can't really speak for the rest of the cast since I'm a pretty small character," Johnson said.
Johnson is excited to be part of the theatre department and plans to be part of the musical in the spring. If he goes home for events in the spring, Johnson plans to help with costuming and backstage jobs. Either way, he is happy to be doing what he loves to do.
Whitlatch is also excited to present "Blithe Spirit."
"'Blithe Spirit' is a wonderful play for us to do because it's not a slapstick comedy, it's more character and situation driven," Whitlatch said. "Noel Coward's 'Blithe Spirit' is a delightful comedy that underneath the banter reveals a sense of suspicion and insincerity and the deceptions that might be part of a marriage. The play is noted for its clever writing and the aristocratic nature of its characters. Ultimately the audience is treated to two blithe spirits who plan to haunt Charles into eternity. Imagine the possibilities when two spirits create havoc in a fashionable household."
"Blithe Spirit" opens on Wednesday night at 7:30 PM and will run until Saturday evening. Tickets can be reserved online at www.bvu.edu/tickets or by calling the BVU Theatre Hotline at 712-749-2211.
Photos by Dee Friesen