Simple DIY Valentine's Day cards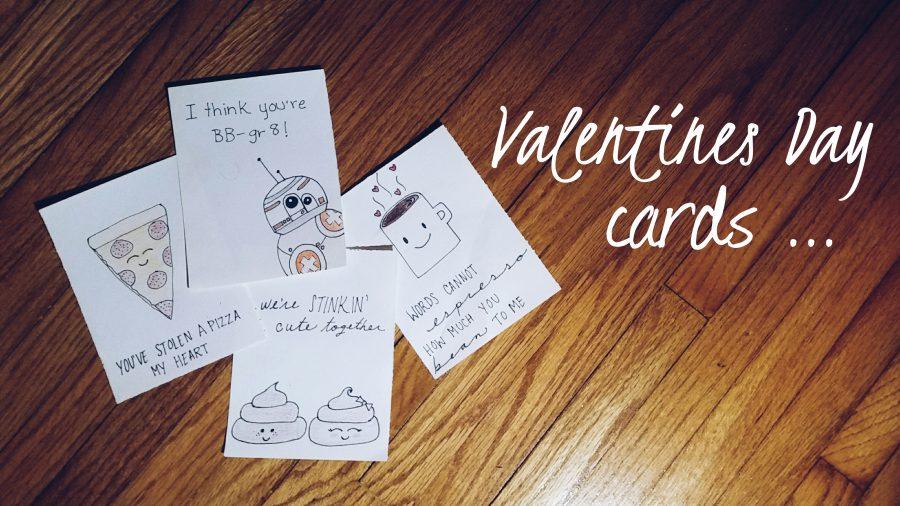 Dee Friesen | Arts & Life Editor
Thinking about making your Valentine a clever and cute card last minute? Need help with some simple ideas? Here are a few diy cards that are easy to make and fun to give! All you need is blank paper, a pencil, a pen, and some colored pencils(optional)!
For the Star Wars fans:
You R2 cute.
I think you're BB-gr8.
For the food junkies:
Olive you so much.
You've stolen a pizza my heart.
For the couples that use the poop emoji too much:
We're stinkin' cute together.
For the coffee lovers:
I love you a latte!
Words can not espresso how much you bean to me.
Bonus ideas:
I lava you.
You suck less than most people.
Here are some examples!
Cards made by Dee Friesen
Photos by Dee Friesen