SAB holds holiday mixer for students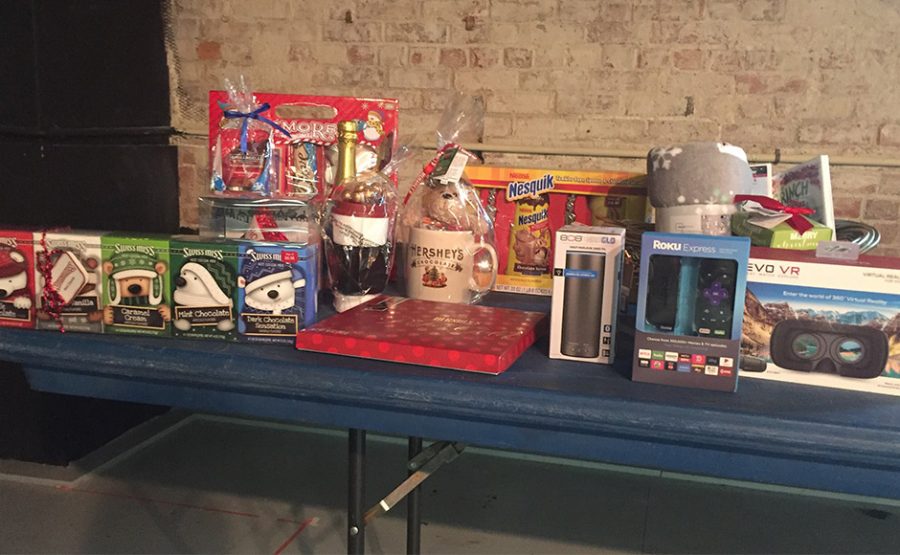 Allyssa Ertz | Contributing Writer
What's better than gingerbread houses, hot chocolate, and Christmas cookies? The Buena Vista University (BVU) Student Activities Board (SAB) hosted a Holiday Mixer with treats and prizes for contests and games on December 8, 2016. Held from 7-8:30 pm in The Underground, this event got everyone into the Christmas spirit along with supplying a much needed break from studying for finals.
Gingerbread houses, hot chocolate and marshmallows, and cookies with assorted frosting were out for students to eat. Different types of gingerbread houses were available to make, along with the choice of whatever frosting students wanted on their sugar cookies.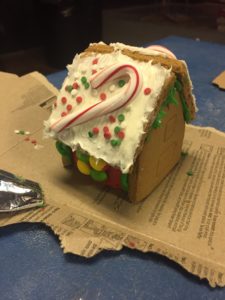 Freshman John Maher said, "My favorite part of the Holiday Mixer was eating my gingerbread house (which was the best there) when I was done making it."
Not only did SAB serve these delicious treats, they also featured a trivia game and contests during the event. The grand prizes for winning the gingerbread house contest included a speaker, a Roku, and a pair of virtual reality goggles. Prizes for the trivia game were hot chocolate packages, a blanket, and Christmas-themed movies.
Senior Haley Stevens and sophomore Mikayla Foster were the SAB members running this event. According to Haley Stevens, President of SAB, the event was going well even before it began. They had ten members walk in the door before the time that it was allotted to start. She also stated that this mixer was a good way to get a study break and that Thursday was the perfect night to do so.
According to Foster, SAB wanted to do something different this year that would attract a lot of students on campus.
"We were kind of thinking to do something different and getting more involvement of the whole student body instead of the reception after the Christmas dinner," says Foster. "We came up with the Holiday Mixer and just kind of went with it! It is the first one we've ever done like this."
Students thoroughly enjoyed this event because of all the food, prizes, and spending time with their friends during the holiday season.
Freshman Bryce Godwin was one attendee who mentioned how much he enjoyed it.
"I won a Hershey's S'mores Hot Chocolate set from trivia!" says Godwin.
It definitely was a stress reliever for many people on campus. Even with the stress of finals, the Christmas season was able to be celebrated with some good, old fashioned fun.