Grady's Game Center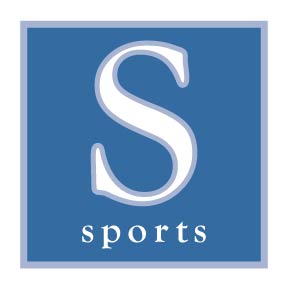 Grady Gallagher | Sports Blogger
Attention all students: Welcome to Beaver Nation. For new freshmen, this was their first full week on campus. For returning students, it was a reunion after a hardworking offseason. With renovations done, an enrollment increase, and brand-new lights at J. Leslie Rollins Stadium, the glass is looking half full this year in Beaver Nation.
Other than returning to school, another colossal event took place this week. No, I'm not talking about Andy Roddick's announcement of retirement after the conclusion of the US Open; I'm talking about the beginning of the college football season. With five SEC teams in the Top 10 and the ban lifted from the "Unstoppable" USC program, college football fans everywhere are smiling.
Well, as an Iowa fan, that smile was nonexistent throughout much of the first three quarters against Northern Illinois. Who knows? NIU might be better than we give them credit for, but to win 18-17 and not score a touchdown until late in the fourth quarter? Come on Hawks! You're better than that. I love Ferentz as the head guy; he's smart, always says the right things, and wins football games, but he is way too conservative. Run on first down, run on second down, and pass on third down; he is just too methodical. With the best quarterback in the Big Ten, in my opinion, James Vandenberg should be allowed to open things up across the field: go out of the shotgun one in a while or pass on first or second down. The Hawks were lucky to leave yesterday with a win, but if they play like that on Saturday, Steele Jantz might be considered for Heisman, again.
We all knew Alabama would beat Michigan, but as my brother tweeted during the game, "Bama belongs in the NFC West, not the SEC." I couldn't agree more because they just make it look unfair. Granted, I think Denard and his squad were a bit overrated, but they had no chance when they entered Dallas.
What else did we see in this first weekend in college football? Number one: Oregon has yet again showed the nation how sick they can look on a football field, no matter how unnecessary it may be. Number two: Vandy got chipped on a terrible missed pass interference in an effort to beat South Carolina. Number three: I would have given anything for UNI to beat Wisconsin. I would have loved to relive "Rock Chalk Brent Bilema Style" all over again. Lastly, number four: If you have not seen the catch by Devin Smith of Ohio State, look it up immediately.
(Insert Monday Night Football Theme Song) …. Did you hear that? You know what that means…… FANTASY FOOTBALL! I can't think of any other computer-related activity that I enjoy doing more that Fantasy Football. Twitter comes close, but the thrill of watching NFL games with an actual purpose slightly outweighs what @NotBillWalton has to say. I am in four leagues this year, and let me tell you, do not ever do that. One is legendary if you're good, two is alright, three is pushing, and four is just too many. I can honestly say, I might have two or three people that I share on over two of my rosters; the rest are independent. Sundays will be quite the treat when I find myself thinking, Yes! Drew Brees is going to have a great day against the Bill's defense! Only to find out later that I had started the Bill's defense in a different league. It's all in good fun, though.
I leave you now until next week. I will be having a "blog" each week about the previous week in sports. Although I am not Bill Simmons or Woody Paige or any other great sports writer, thank you for reading my nonsense. Each weak I will end with a prediction of a game or two that I am going to watch. Suggestions are also readily taken, just tweet me @Gdeuce1two (A follow would be nice too).
Prediction: Iowa 25, Iowa State 21