Miranda Pollock: Life of Lifting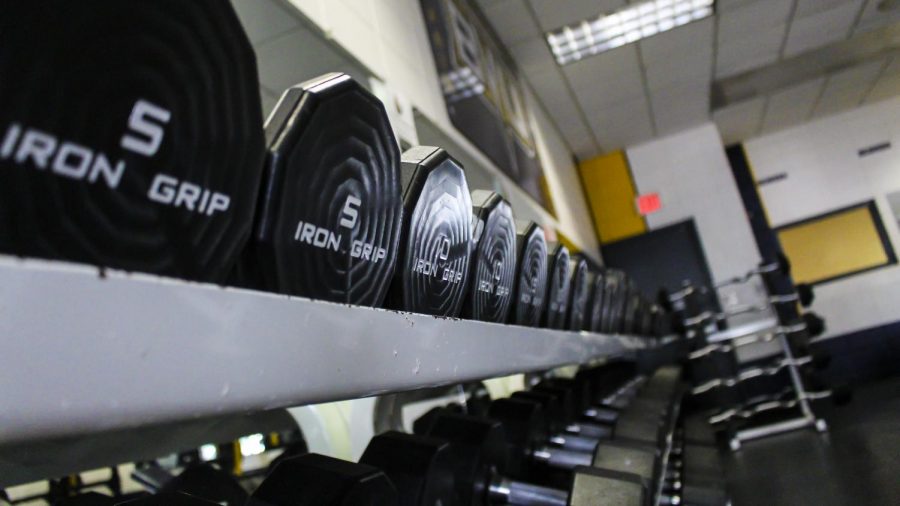 Miranda Pollock, Assistant Professor of Graphic Design, is frequently seen in the weight room at Buena Vista University. Weightlifting has impacted Pollock's life in a tremendous way. Pollock ran cross country and track as an undergraduate student.  Her team did not officially train in the weight room, but were encouraged to lift to enhance their abilities.  Pollock was one team member who took the advice. She decided to begin weightlifting again when she began her job at BVU four years ago.  However, Pollock's concentration on lifting increased about two and a half years ago.
When Pollock decided to pick up where her undergrad self left off, she researched online and found her own workout plans designed to fit her specific needs.  She consulted Coach Ryder Weischedel, the Director of Athletic Performance, when she had questions.  Coach Ryder trains all of the athletes on campus in the weight room with various workouts that improve performances for their specific sport. Pollock also asked people she noticed working out frequently about their workouts.  This all contributed to her overall lifting learning experience. She is now able to create her own workouts tailored to what she wants or needs.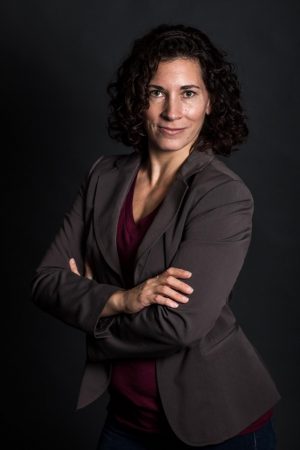 Pollock is consistently interacting with a group of females online that specialize in bodybuilding which has become a great way to gain valuable insight if she needs it.  This group is within 30 to 50 years old, resulting in a reasonably diverse group connection that works well for Pollock.
A favorite focus for Pollock is intensity on a specific muscle group.  With a desired preference and inclination towards work on legs and back more than any other muscles, Pollock draws on discipline in order to focus on the other muscle groups.  A key part of lifting is achieving the correct form.  Pollock utilizes these strategies, all while pushing herself to lift as much weight as she can.
Each workout that she accomplishes lasts around fifty minutes to an hour and a half.  She does not pair cardio directly with her weightlifting sessions.  If she does add cardio, it is at a different time of the day, such as running in the morning and lifting in the afternoon.
A year ago, competition was an option for Pollock. Due an accident, she was unable to participate in any sort of exercise for five months. She resumed lifting again in May, and is getting back to her original weightlifting physique before the time of her accident.  Competition is not currently in her near future, but may be something she reconsiders.
Pollock enjoys lifting with others, but also genuinely values the way weightlifting allows her time to recharge and reflect. 
"I have been asked to lift with various people and help them learn how to lift.  I enjoy helping other women as they explore the weight room and learn about lifting.  However, I often prefer to train on my own, as this is my time of self-reflection and solitude.  There is usually the same small group of people who lift at the same time as I do.  There is a type of comfort in knowing the group of people that are lifting at the same time; especially as a woman in a male dominated activity," Pollock remarked.
Working out provides solutions to problems while it gives a person the vitality and escalates endorphins, and that appeals to Pollock.  She emphasizes the fact that it relieves stress, increases a positive mood, and boosts confidence. The challenges in increasing the amount of weight that one can lift is a task that she finds intriguing and revels in the way that this affects her body.
When Pollock faces tough personal matters, she finds an outlet in weightlifting.  Her sorrows, exasperation, and irritation can be channeled into lifting and help her let go within the walls of the weight room.  She has left each session feeling brighter and credits lifting with assisting her increase in endorphins and boosting self-confidence.
Miranda Pollock has found lifting provides a channel for her emotions, builds her body the way she finds pleasing to her, and make connections with people who share this love for lifting.  It offers consistent challenges that give her something to work toward, motivation to get better, and she finds these different aspects give her a sense of happiness and confidence.
Pollock concludes with this piece of inspiration:  "In my first 6 months of lifting, I saw drastic changes in my body composition.  Those changes initially motivated me.  Now, I am motivated by the challenge of building muscles, especially as a woman.  I am also motivated by those women who ask me about weightlifting.  I hope to be an inspiration to other women who want to pick up weights."
About the Contributors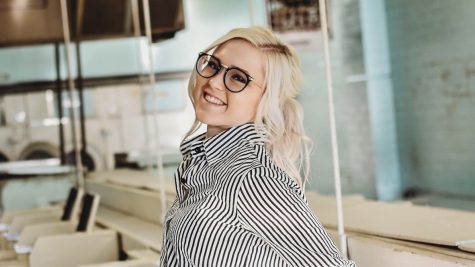 Allyssa Ertz, Staff Writer
I'm Allyssa, & I'm one of the Editors-in-Chief of The Tack! As a senior, I am pursuing a major in Digital Media with tracks in Communication and Graphic...