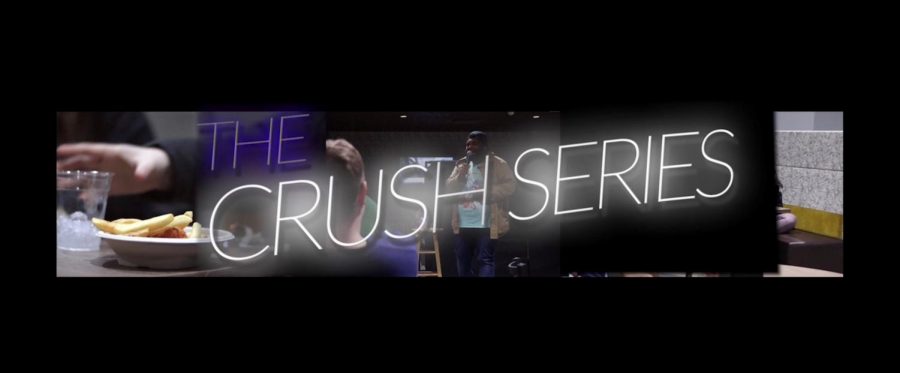 Hannah Kramer
Cru5h Series 
On Friday February 14th, students here at Buena Vista University attended the first Cru5h Series event of this year. The Cru5h Series consists of four live entertainment acts that showcase talented performers. These performers use comedy, poetry, music, beat boxing, acting and the written word in each of their shows. This previous Friday BVU was able to host Lady Caress, who fuses poetry with beat boxing, comedy, and music.  
"The show was more than I expected and her combination [of beat boxing, music and poetry] was interesting," Charisma Mendez SAB's Vice President of Videography said.  
"I'm actually really excited about Lady Caress, we picked these people [to come perform] in April last year. So obviously we've kind of been anticipating their arrival and planning on executing the event," Isabel Haas expressed.  
The show started with Lady Caress introducing herself through her opening set that combined poetry with beat boxing. The show progressed to her including the audience in a game of never have I ever and even some student performances. She promoted open mic, although only one student opted for the opportunity.  
"The whole set was funny and I am pretty sure everyone spent the majority of the time laughing. She worked very well with the audience and she always made sure we were enjoying our time. She constantly asked how we were throughout her set too and I enjoyed feeling included," Mendez added.  
Lady Caress was chosen by SAB who funds the Cru5h Series events. SAB typically goes to the NACA regionals in order to find artists to come to BVU.  
"NACA is the National Association of Campus Activities, and they always hold a regional one, which is where we go and that's somewhere agencies can promote their artists-," Noah Hoffman SAB's Vice President of Internal Communications said.  
In order to gain student's feedback SAB sends out a survey, typically sent out in the spring, which allows them to take the results with them to NACA. They keep BVU's student body's opinions in their mind when they choose artists to host.  
"From that [the survey] SAB takes that information with them to NACA so when they book people like for the Cru5h Series or Block Party or Homecoming, they have all the information with them so they keep the opinions of the students in mind. So that's the reason why they do the survey in the spring because it is right before NACA and they're able to use the information for that," Haas explained.  
Lady Caress was phenomenal and the crowd at Cru5h loved her! The show finished with a Valentine's Day drawing curtesy of SAB. To keep updated on her performances and pieces you can follow her @_ladycaress on Instagram or at www.ladycaress.com. SAB has set up three more Cru5h Series events to take place this semester. The next one being on Friday March 27th at 8 pm, with the hope in more students attending.  
"SAB kinda put together to help put a spotlight on Cru5h, as well as bring new fun entertainment to BVU and the campus in general," Hoffman concluded.