New dorm policies lead to student creativity
Zachary Schmidt | Contributing Writer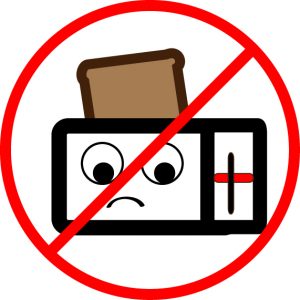 Buena Vista University (BVU) has made many changes to the regulations of what you can and cannot have in your dorm rooms. The policy states that you are not allowed to have any extension cords, candle warmers such as Scentsys, candles, or Pizzazz pizza ovens. The policy changes have led to some very creative alternatives to replace what students used in the past.
Although the candles went away, that doesn't mean the stench of the dorm rooms did. Many students had a Scentsy last year to get rid of the smell, but now they have all had to find a different way to keep their room smelling fresh. Car fresheners, plug in air fresheners, or dryer sheets can all be used to sweeten the air. One particularly good alternative is freshening gel, which can be placed near the air conditioner to spread a clean smell throughout the room.
Another problem many students have found is making their electronics reach the plug-ins without an extension cord. Freshman Carlee Brown offered her ideas for some alternatives: "I use Christmas lights to light under my lofted bed, and I use the plug in at the end to charge my phone. It works dandy enough," Brown said. Her example is a great way to add some extra light and be functional at the same time.
Another question students come across is how to cook pizzas without a Pizzazz. The best option several students suggested was to use the resources available. The residence halls are equipped with a kitchen that has both a freezer and an oven. It might mean some walking, but isn't a pizza always worth a little exercise?
Despite the changes to the residence hall rules, students have risen to the challenge and found creative ways to adapt.
Graphic by Keyla Sosa