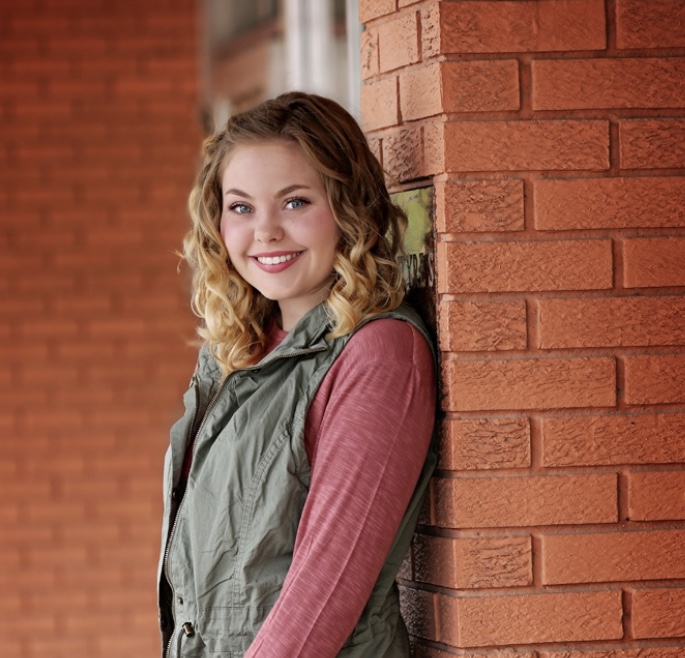 Hello there!
I'm Hannah and this year I am Co-Editor in Chief for The Tack Online. I'm from West Des Moines and I came to BV to pursue a Bachelor's degree. Currently, I am a Junior Digital Media Major with a track in Design. I am involved in SASW, Society for Collegiate Journalists as Treasurer, The Tack and I work part time at HyVee.
I became passionate about journalism when I was in high school, serving as a staff writer and Managing Editor for my high school's newspaper
Spotlight.
Then I started writing with
The Tack Online
my freshman year and have been a Tacker ever since, Go Beavers! I have served this organization in the following positions:
Staff/Contributing Writer (2018), Assistant Arts & Life Editor (2019), Arts & Life Editor (2019-2020)
Some of my hobbies include traveling, writing, reading, volunteering, baking and anything artsy. In my free time I love to adventure with my awesome family and friends!
Hannah Kramer, Co-Editor in Chief
Nov 20, 2020

Thanksgiving—how to feast with loved ones while we are living in a pandemic?

(Story)

Nov 09, 2020

Diabetes Awareness Month

(Story)

Sep 26, 2020
Aug 24, 2020

BVU Life with COVID

(Story)

Feb 26, 2020

Birds of Prey: And the Fantabulous Emancipation of One Harley Quinn  

(Story)

Feb 20, 2020

Share the Love Event

(Story/Media)

Feb 20, 2020

Cru5h Series: Lady Caress

(Story/Media)

Feb 11, 2020

Step Afrika: A Party and A Show

(Story)

Feb 10, 2020

Local Valentines Date Ideas: Beaver Edition

(Story)

Nov 29, 2019

Movie Review: Last Christmas

(Story)

Nov 20, 2019

Senior Editor Olivia Wieseler Wins Journalist of The Year 

(Story)

Nov 13, 2019
Nov 07, 2019

The Shredder's First Album Available Now!

(Story/Media)

Oct 21, 2019

Cheap, Easy, and Comfortable: Halloween Style

(Story/Media)

Oct 10, 2019

Carrie Merchant: A Classy Character

(Story/Media)

Oct 03, 2019

Musts at BVU

(Story/Media)

Sep 27, 2019

Fresh Fridays at BVU

(Story/Media)

Sep 19, 2019

10 Things I Wish I Would've Known as a Freshman

(Story)

May 15, 2019

2019 Senior Art Show

(Story/Media)

Apr 17, 2019

MELT Couch Conversation: Don't Dis My Disability

(Story)

Apr 11, 2019

Movie Review: US 

(Story)

Apr 03, 2019

CDI's Female Student Leaders of BVU: Katie Gruhn 

(Story)

Mar 15, 2019

The Jonas Brothers are Back!

(Story)

Mar 06, 2019

Food Review: Lakeshore Pho

(Story/Media)

Feb 27, 2019

Spring Break: Do You Know How to Save? 

(Story/Media)

Feb 24, 2019

Spring Break: Are You Ready? 

(Story)

Dec 08, 2018

Movie Review: The Grinch

(Story)

Nov 21, 2018

How To: Friendsgiving 

(Story)

Nov 16, 2018

Food Review: BozWellz  

(Story/Media)

Oct 24, 2018

Halloween (2018) Movie Review  

(Story)

Oct 19, 2018

BSU and MELT Cultural Appropriation Halloween Costume Event 

(Story)

Oct 11, 2018

Sickness Prevention  

(Story)

Sep 26, 2018

Health Services Provides Free Flu Shots

(Story)

Sep 13, 2018