BVU Theater Department Green-Lights Murder Mystery "The Hollow"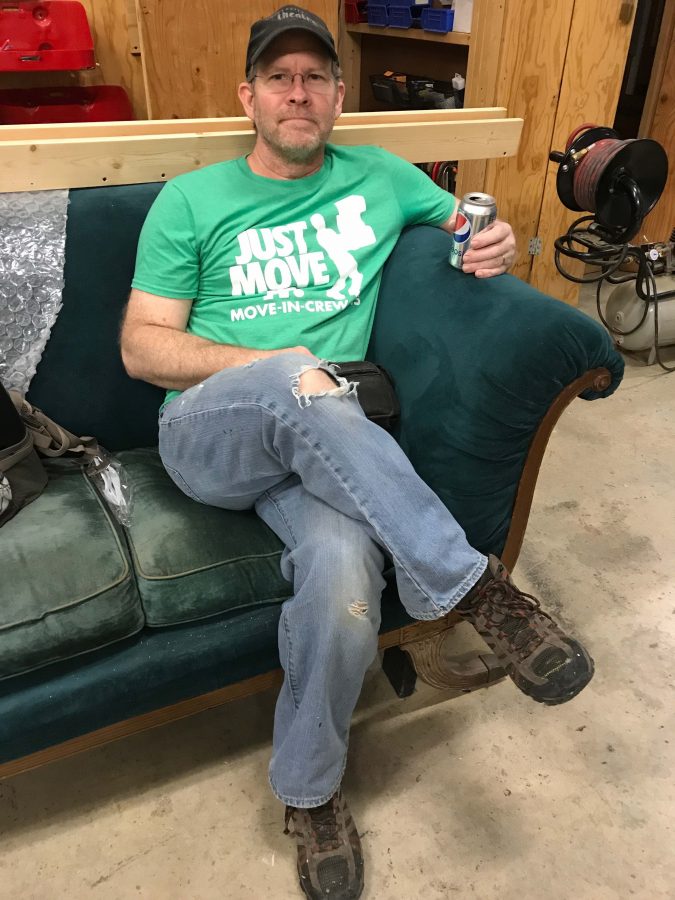 Corey McConnaughy, Staff Writer
April 11, 2017
Hang on for a minute...we're trying to find some more stories you might like.
It's fall of 2016. David Walker, professor of theatre and director of theatre production, narrows his selection down to six candidates for the Spring 2017 play. He sets the scripts down on a table and begins to read one of his choices until it bores him, moving on to another one and repeating his cycle. He finds an interesting nominee, a murder-comedy. Although he has fun reading it, its comedic timing and value would lead to difficulties if selected. Walker moves on to yet another potential play, The Hollow, a crime novel by Agatha Christie, noticing elements he can imagine bringing to life onstage in Anderson Auditorium. After thorough consideration, Christie's detective fiction becomes the play to produce for spring.
Fast-forward to March 5, 2017. Auditions are open in Anderson as Walker strives to find 12 actors for the production, one half being male and the other female. He then finalizes his search the following night with callbacks, later matching the students to the roles they'd be best suited for and sharing the cast list.
With the production, Walker hopes to give the cast "a lot of experience" and guide them through it. One outstanding aspect—as Walker points out—is how the upcoming play is neither comedic nor tragic, so the scenes lack a heavy weight while offering interesting dynamics he believes will be "fun to bring out in rehearsal and during performances."
Before one of the rehearsals, everyone sits onstage at tables positioned together as a triangle, as some of the cast members verbally poke each other to pass the time and build chemistry for a better performance. Then, going around the triangle, Walker asks each of them what ideas they have for portraying their characters properly, and everyone chips in suggestions for those unsure of any quirks or qualities to present in their roles.
For those unfamiliar with The Hollow, the script books Walker has for cast members paints the synopsis like this:
"An unhappy game of romantic follow-the-leader explodes into murder one weekend at The Hollow, home of Sir Henry and Lucy Angkatell. Dr. Cristow is at the center of the trouble when his mistress Henrietta, ex-mistress Veronica, and wife Gerda simultaneously arrive at The Hollow. Also visiting are Edward (who is in love with Henrietta) and Midge (who loves Edward). Veronica ardently desires to marry Cristow and succeeds in reopening their affair, but is unable to get him to divorce his wife. Veronica unwisely states that if she cannot have him, no one shall. Within five minutes Cristow is dead. Nearly everyone has a motive and most had the opportunity. Enter Inspector Colquhoun and Sergeant Penny to solve the crime."
Walker's reason for electing The Hollow for the semester was its allure. "So I read it, then I set it aside and read some of the other plays, and I kept coming back to it. It kept coming up as the top one just because of the nature and how it's put together. It's a very well-structured piece." Walker goes on to add the characters were "very interesting" and they each possess a significant, dynamic arc.
One of the actresses, sophomore biology major Kathryn Keller, assumes the role of Henrietta, a sculptor who always knows the right words to say to comfort others, but
occasionally at the cost of honesty. "All of the characters have a bunch of different aspects from each other, and in some way, some of them are very alike," Keller explains. "Kind of seeing how that works and plays off of each other is pretty interesting."
Walker foresees only a few obstacles to overcome for the production. Aside from finding new props, he states that "finding the proper costumes and getting those sized to the cast, I think, may be the biggest issue. We're setting the play in 1937 because I just like that era, and because it fits with the script and scenery."
Keller says a common problem with her roles is "figuring out my character personally and what I want to do."
Despite current and future setbacks, and with opening night a few weeks away,
Walker is excited about The Hollow. "I think it's going to be a show people will be proud of and the audiences will really enjoy because, if everything goes according to plan, it will be a tour de force of 13 people onstage. It'll be something that they'll look back and go, 'You know, that was a really good character or role or play,' so I'm looking forward to getting it kicked off and starting to work on it; I'm getting antsy."
As for Keller, she shares Walker's enthusiasm for the production. "I love mysteries,
especially murder mysteries. For example, Clue is one of my favorite movies and board games. I just love the whole 'Oh, who murdered them? Was it this person, or was it this person?' You never know. Mysteries are a lot of fun."
Opening nights for The Hollow are set for April 26-29 at 7:30 pm. Tickets will cost five dollars for adults up to age 50, three dollars for adults older than 50 and students outside of BVU, and tickets are free for BVU students.