2017-2018 Staff
Arts & Life Editor
Hi! My name is Allyssa, & I'm the Arts and Life Editor. As a sophomore, I am pursuing Digital Media as a major.  I love how The Tack Online has provided me with multiple opportunities.  It has been amazing to meet my creative,...
See Allyssa Ertz's profile
Co-Editor-in-Chief
I am a senior, Digital Media major from Huxley, IA. I'm very enthusiastic about the upcoming year as Co-Editor-in-Chief of The Tack ONLINE. Alongside other campus media organizations, I look forward to telling Buena Vista University's...
See Madeleine McCormick's profile
Assistant Arts & Life Editor
Hi! I'm this years Arts & Life Assistant Editor. I have a spunky outgoing personality with amazing thoughts that I enjoy trying to write about! Being apart of The Tack Online has given be great opportunities in meeting new...
See Alyssa Donnelly's profile
Senior Editor
Hello! I'm a Senior Digital Media major and Senior Editor of The Tack Online. I'm interested in human interest pieces, conservation education, and wildlife and travel photography. I hope to pursue a career as a photojournalist...
See Dee Friesen's profile
Multimedia Editor
Hi! I'm Morgan McGrew. Ever since I was in middle school, I've had a fascination with photography and cinematography. Through my Multimedia position here at The Tack, I'm able to produce both--may it be a photo story or trendy...
See Morgan McGrew's profile
News Editor
Hi! I'm Kylee and I'm the News Editor. I self-identify as a writer and I love words. I also love to read. I'm a corporate communications major with minors in digital media and business. The Tack has been a fun way for me to combine...
See Kylee Deering 's profile
Opinion Editor
Hi everyone!  My name is Olivia, and I am a sophomore, double majoring in Digital Media and English.  I am the editor for the Opinion section, and I absolutely love it!  Being a part of The Tack Online has been a great experience...
See Olivia Wieseler's profile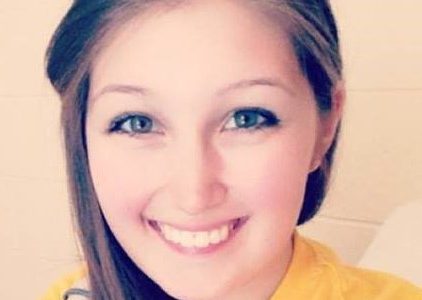 Opinion Editor
Hello, I am the Opinion Editor for The Tack Online and a Junior Communication Studies Major. This is my second year working with The Tack and I have loved every minute of it! Being a part of such a wonderful group of writers ...
See Aubrey Anderson's profile
Social Media Manager
Hey! My name is Megan Snyder I am the Social Media Manager for The Tack Online. I'm majoring in Strategic Public Relations and I've been a part of The Tack staff for two years now. I have a passion for the fine arts, cute dogs...
See Megan Snyder's profile
Visual Editor
Hello, I am the visual editor for The Tack Online. I am a senior at Buena Vista University. I am a double major in psychology and digital media. Photography is my passion. I have been doing photography for many years and I plan...
See Emily Kenny's profile