Fictional Character's Playlist: Finding Dory's Music
Hang on for a minute...we're trying to find some more stories you might like.
Ever wondered what genres of music your favorite fictional character would listen to? What about the songs that would be on their playlists? 
In the movie Finding Dory, the character Dory is played by Ellen DeGeneres. Over the course of the movie Dory tries to find her parents. She keeps getting "flashbacks" throughout the movie that show little pieces of her past. Dory suffers from anterograde amnesia, which is the inability to form new memories.  
Dory is a very optimistic and kindhearted fish, but she can be ditzy and forgetful at times. Despite her memory problems she has a heart of gold and will do anything for her friends. 
Dory's playlist is a mixture of country, pop, alternative, hip-hop, and rock music. Some of the top songs on Dory's playlist are: 
"A Place in This World" by Taylor Swift 
"Amnesia" by 5 Seconds of Summer 
"Fighter" by Christina Aguilera 
"Forget You" by Cee lo Green 
"Life Changes" by Thomas Rhett 
"Stand by You" by Rachel Platten 
"Stupid Girl" by P!nk 
"Under the Sea" by Samuel E. Wright 
"Wide Awake" by Katy Perry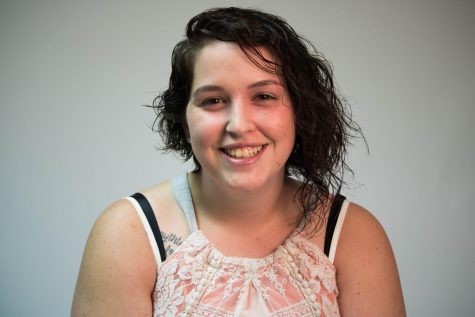 Taylor VanHorn, Assistant Arts and Life Editor
My name is Taylor VanHorn. I am a junior, Psychology major, minoring in Gender Women's Studies and Trauma Advocacy. My position on the Tack is the Assistant...