BVU volleyball and soccer compete in spring games
Shelby Bradley, Sports Co-Editor
April 25, 2017
Saturday, April 22, the Buena Vista University (BVU) volleyball and soccer teams got the chance to show case new skills as they were allowed to compete in games for their spring seasons.
The Beaver volleyball team headed to Washburn University in Topeka, Kansas, for their first ever spring tournament. The team went 5-3 on the weekend. Upcoming senior and outside hitter, Jade Schaap, was pleased with how the team performed, despite losing two crucial seniors from last years' team.
Schaap has high perspectives for the upcoming 2017 season with their new assistant coach Tyler, and head coach Lori Slight at the helm.
"We have a lot of improving to do before next fall, but thankfully we have a few months before season," Schaap said. "This team is a really good group of girls that we are able to have a lot of fun with each other, and work extremely hard with each other for the same goal."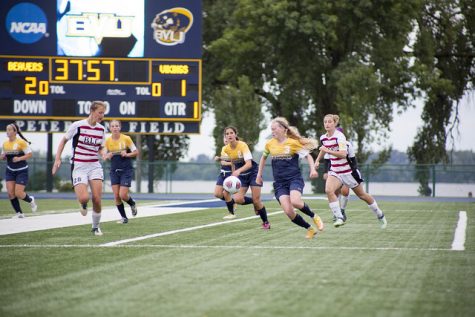 The BVU women's soccer team took on Waldorf University and Northwestern for their spring scrimmages. The Beavers lost to the Warriors of Waldorf with a score of 1-0, and tied against the Raiders of Northwestern with a score of 0-0. Upcoming senior and forward, Caroline Maher, focused on her knowledge of the game and what she can do during the game to help the team win.
"This weekend was a really good chance to go play and have fun together as a team. It's always helpful when you get to play against someone who isn't your own team during the spring," Maher said. "These scrimmages gave us a good chance to get everyone on the field and allow us to experiment with players in different positions and the team in different formations."
Maher believes her team is in a very good position moving forward into the 2017 season.
The BVU men's soccer team also had scrimmages against the Warriors of Waldorf and the Northwestern Raiders. The Raiders came out on top with a score of 4-0. While the Beavers maintained a 2-2 score at the half against Waldorf, it was the Warriors who u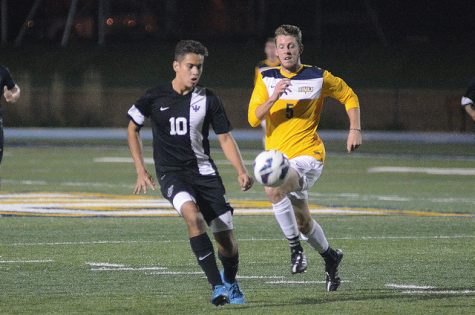 timately won with a score of 5-2. Upcoming junior and defensive/middle player, Kevin Edgar, is optimistic on the weekend as well as for the 2017 fall season.
"Being on the BV soccer team can be challenging because we are behind our competition and trying to catch up, but I have learned that it's about developing and getting better," Edgar said. "Day by day we are catching up to the level of our competition and it is being recognized in the IIAC league."
With fall 2017 seasons right around the corner, these three teams are excited to continue improving their skills and are looking forward to what the future may hold.