Racial Incident Occurs on Campus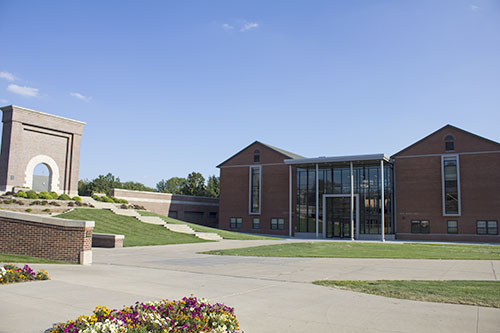 Kylee Deering, News Editor
December 9, 2017
Late Thursday evening at Buena Vista University (BVU), an incident occurred in the Pierce Residence Hall that involved the writing of discriminatory, racist language and symbols on three residence hall doors.  
President Joshua Merchant and Vice President for Student Affairs and Dean of Students Dale Scully issued a statement (click to view the full statement) through email on Friday afternoon that stated in part, "This behavior is repulsive and unacceptable. We do not, and will not, tolerate hate speech of any form as it is insensitive and hurtful to our BVU community. We're an institution of higher education, and it's important for us all to promote an inclusive environment and model civil discourse which demonstrates our commitment to equality."    
In his message to campus, Merchant noted that there are ongoing conversations addressing the incidents and the harm they've caused. He said there is also full support both from the university and the Black Student Union on campus.  
The Black Student Union also issued a statement (click to view the full statement) following the incidents. In part, it read, "During this time, we need to be unified as one, and use the resources that we have on campus, such as faculty/staff, allies, and other students of color that surround us. As students of this university, we must remember the collective goal we are here for. We should be yearning to become more educated on these topics, to help bring our nation to unity. We cannot allow anything to deter us from this goal, although easier said than done, BSU wants to emphasize the support they are giving to each and every student who has ever experienced such callousness."  
BSU expressed hope that BVU continues the investigation into the incident. They also said they hope that students of color feel safe, welcome, and know they are loved on campus.  The organization welcomed further questions and concerns about the incident.
Merchant's message also encouraged any students with questions or concerns to contact Campus Security and the Office for Student Affairs for support. Additionally, Merchant wrote that if any students have any information regarding these incidents, they are encouraged to contact the Director of Campus Security, Craig Mihaljevich, directly at x2502. He wrote, "Confidentiality will be maintained at the highest level possible. We take the safety of our students, staff, and faculty seriously."