Top 10 affordable beauty products
Tired of spending your whole paycheck at the makeup counter? Try to do a little research and buy new products that won't drain your bank account. There are a variety of makeup brands that will lengthen your mascara, help hide those fine lines, and work with your skin and bank account.
These 10 products can be found in any local drug store, online, or your favorite beauty department stores. Try something new and delight yourself with some savings by filling up that makeup cart with these affordable products.
1. FOUNDATION
 Milani Cosmetics has a large number of products to try, available to snatch right up at any local drugstore (Walmart, Walgreens, or makeup store ULTA Beauty), as well as online. They have a variety of products such as foundations, eyeshadows, blushes, and bronzers which are super budget-friendly. Milani originates from Italy and has grown to give advanced ingredients to work for all women and men of different skin tones. A variety of women and men struggle with having clear skin or hiding fine wrinkles. Milani gives the advantage of being affordable and giving the help of hiding those flaws. Milani Conceal + Perfect 2-in-1 Foundation + Concealer: $10.00
2. CONCEALER
Growing up seems fun until you realize aging comes with that too. A lot of people struggle with under the eye bags. What if you had a concealer to cover up those dark circles? Yes, that's right, a cheap concealer. ULTA Beauty has been known as the largest beauty retailer in the United States. They are full of different cosmetics ranging from high-end to drugstore brand, as well as salon products and services, and body products. Based off of their high value of marketing for their customers, they have a great deal of products by their own brand. ULTA Cosmetics has an affordable section and an array of different products to choose from. Full Coverage Liquid Concealer: $9.00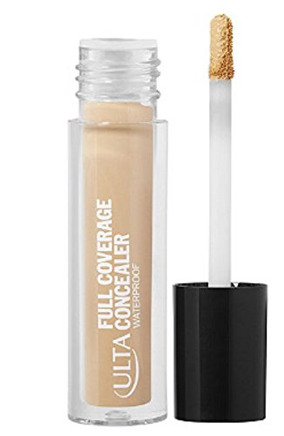 3. SETTING SPRAY
Ever try go out for a night or to itch your face and your makeup comes off? Using setting spray after you finish your makeup look can help a ton to keep makeup in place. Urban Decay is known for their setting spray and keeping your makeup on all night, but they are not easy on the bank account. L'Oréal Paris has an amazing selection of products. Recently, L'Oréal produced a product that is a 'dupe' for Urban Decay's setting spray. So, head on over to your local drugstore and see if it's worth the value! L'Oréal Paris Infallible Pro-Spray + Set Make-up Setting Spray: $13.66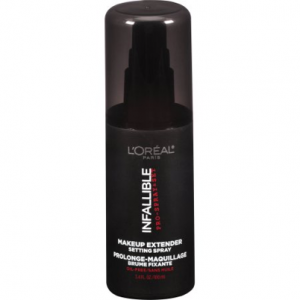 4. LOOSE SETTING POWDER
What's loose setting powder? This translucent powder is helpful after putting concealer or foundation on to help the product from setting into those fine lines and wrinkles. It's useful when you would like to quickly get out the door and only put concealer on. This powder is made to give you a matte look and keeps your skin from becoming oily throughout the day. Most translucent powders run $35 to $50 but Coty Airspun has created an affordable loose face powder in five different skin tones, or translucent (clear, useful for any skin tone) at an affordable price. Coty Airspun Loose Face Powder, Translucent (Available in five shades): $5.97-$10.00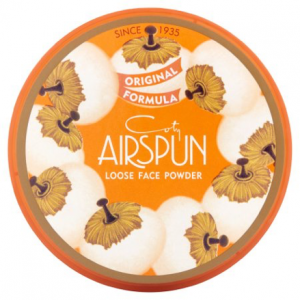 5. BRUSHES
Are you the person to use their fingers putting makeup on? Well no need to get those hands dirty anymore, Elf Cosmetics has a variety of wonderfully priced brushes that apply makeup beautifully. Most of their brushes, if purchased singly, range from $3.00-$10.00 based on the size and type.  A nineteen-piece brush set through Elf is about $50. Any other company can range from $100-$300. 19 Piece Elf Cosmetics Brush Set: $50.00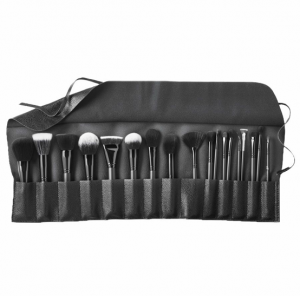 6. EYE SHADOW PALETTES
Sometimes women just want to walk out the door with that little extra pop of eyeshadow. But high-end eyeshadow can be so expensive! Did you know that the drugstore has beautiful, shiny, and matte shades all in one palette with your favorites? Makeup Revolution has a great number of mixed eyeshadows from neutrals to bold and bright colors in many different palettes. Why spend $60 on a palette with six shades when Revolution has over 32 different shades of your liking in their palettes? Makeup Revolution can be found only at ULTA Beauty in store and online. Makeup Revolution Eyeshadow Palettes: $15.00
7. MASCARA
Too Faced Cosmetics is known for their Better Than Sex Mascara but do you know who else is known for their mascara? Maybelline. Most high-end mascaras are $25 and up. The majority of Maybelline's mascara runs $10 or less. This drug store brand emphasizes the volume and length you look forward to while letting you buy two for the price of one high-end mascara tube. Maybelline has a variety of different mascaras to choose from. The one below is one of the newest ones they have released. Maybelline Total Temptation Washable Mascara, Blackest Black: $7.94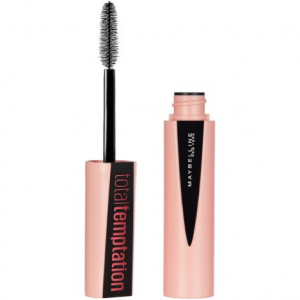 8. BLUSH
Rosy cheeks, bright smiles, and happy faces is what blush is all about. Physician's Formula is a drugstore brand that has bright packaging of their blush compacts, making you smile every time you open the container. Physician's Formula has a tendency to put a scent to their products, but keeps it safe for sensitive skin. Their blush selections are more than affordable and help you leave your home smiling and shining. Some blushes are outrageously high priced, but this brand does a good job keeping the compacts affordable, while still full of product. Murumuru Butter Blush (Comes in 4 different shades): $12.95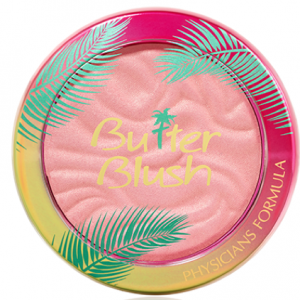 9. LIPSTICK
Reds, pinks, nudes, and maroons are any girl's favorite, right? Well, what if one of those colors is a matte liquid lipstick for less than $10? Every girl walks around Sephora or any other makeup store testing all of the assorted colors of lipsticks they wish they could afford. Now you can! Colourpop Cosmetics has a huge variety of liquid lipsticks, lip glosses, and lip liners all in diverse colors of your liking. While the drug store has assorted lippies as well, Colourpop promises a full product with high-end qualities for a friendly price. This brand is only located online at colourpop.com. Liquid Lipstick Shade: First Position: $6.50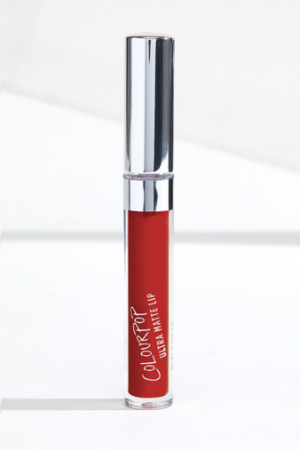 10. HIGHLIGHTER
Glowing, reflecting, and being seen a mile away is what highlighter is all about. Famous YouTube stars Jeffree Star and Jaclyn Hill are big in the highlighter nation. Jeffree Star himself has a new cosmetic line with jaw dropping highlighters, although an organ donation might be needed to purchase them. Wet 'n' Wild Cosmetics has created various highlighters which have blown other stars and fans away. With such a low price, who knew it would look like a high-end product? MegaGlo Highlighting Powder: $4.99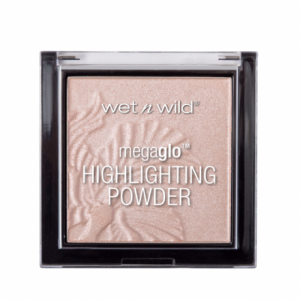 When it comes to creating a look for the hot date you have on Friday, or a simple and easy look for work, it can be hard to afford such a variety of products necessary for the task . With the help of these 10 products, your routine can be finished faster and way more affordably. All the products listed show a location or are at local drugstores and department stores such as Walmart, Walgreens, ULTA Beauty, Target, CVS Pharmacy or online.
 If you would like further information on other products, or maybe how to do a specific look, check out Alyssa Renae YouTube.