The First Term of Brett Kavanaugh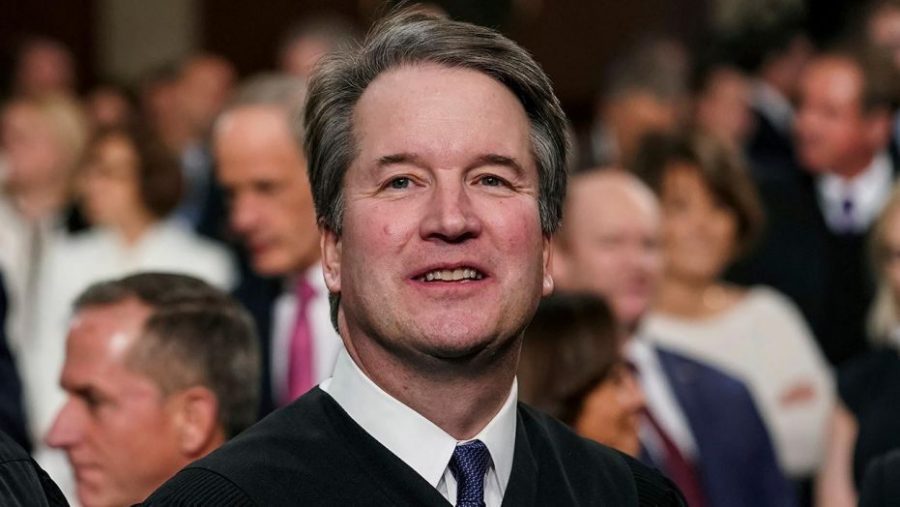 Dalton Walker, Contributing Writer
October 8, 2019
On Oct. 6, 2019 Brett Kavanaugh was sworn into the US Supreme Court following sexual assault allegations from Christine Blasey Ford. Given the controversial senate hearings and all the fuss around his nomination and eventual conformation to the Supreme Court, it may be best to go see what happened in his first term on the Court.  
In his first term on the Supreme Court, Justice Kavanaugh has been the deciding vote of eight 5-4 decisions that have been made this last year. One being a First Amendment case Manhattan Community Access Corp. v Halleck. Justice Kavanaugh was the deciding vote in which the case decided that "MNN is a private actor, not a state actor, and MNN therefore is not subject to First Amendment constraints on its editorial discretion." (MNN is a private television station out of New York.  
He also authored a 5-4 majority opinion on a case ruling that Apple could be sued by those who purchased apps, music, and other services through the Apple "App Store" and "iTunes" for Apple being a monopoly and raising their prices. "We merely hold that the Illinois Brick direct-purchaser rule does not bar these plaintiffs from suing Apple under the antitrust laws. We affirm the judgment of the U. S. Court of Appeals for the Ninth Circuit." 
Even though he was nominated through the Trump presidency Justice Kavanaugh has not just sided with the more conservative side of the Court but has agreed with Justices Breyer and Kagan who usually tend to be more progressive in nature. Justice Kavanaugh has become a major player in deciding between the two sides.  
To me, Justice Kavanaugh from the beginning has been in the right. It was one of President Trumps good decisions to put him on the Supreme Court. Justice Kavanaugh has become a middle ground Justice that has helped push cases through that will add precedence to cases that might arise in the future. Whenever someone brings up Justice Kavanaugh there is always a sour taste in one's mouth if they kept with what he was being investigated for. The sexual assault allegations were very hot in American politics while the investigations were going on. The investigation fueled the Me2 movement.  
One thing that I have seen in the American political landscape since Trump has gotten into office is the prevalence of whenever a Republican politician is up for election there is a bunch of sexual assault allegations against them. It happened to President Trump and it happened to Justice Kavanaugh but the one question that pops in my mind is should we believe the politician that is up for election or should we look deeper into the possibility that those instances may have happened. My opinion? We need to take a deeper look at all people in these situations, we need both parties to get together and make sure that people are being honest, and that these people who represent us uphold the highest of moral standard that we as Americans believe in.