Criminology students and the Innocence Project of Iowa
Hang on for a minute...we're trying to find some more stories you might like.
Shauna McKnight | Arts & Life Co-Editor
Buena Vista University (BVU) has many unique opportunities in which students can choose to participate. One such activity is the Innocence Project, an organization originally founded to help exonerate wrongly-convicted people by analyzing DNA samples. It is designed for incarcerated people who claim they are innocent to have their case reviewed after they have considered all other options. Previously, the Innocence Project was an extracurricular activity, but this year, it has been converted to a class so criminology majors can take it for credit. BVU is the only school in Iowa to offer this opportunity.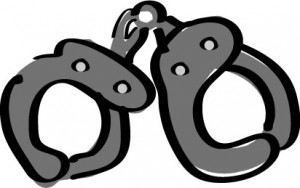 BVU got involved with the Innocence project two years ago when Neal McNabb, Associate Professor of Criminology and Criminal Justice, went to the president of the Innocence Project of Iowa, Brian Farrel, and asked if they needed any help reviewing cases.
When Farrel said yes, they then wanted to figure out how to get students involved in this process. They contacted Iowa Central Community College (ICCC) who has a paralegal program and works with the Innocence Project regularly. Here at BVU, it started out as an extra benefit for criminology majors who were also members of the Criminal Justice Honors Society, Lambda Phi.
"I wanted students to be able to show in their resume in a concrete way that they participated in this program," McNabb said. "That's why we ultimately decided to make it into a class."
There are currently six students enrolled in the class. The case the class is working on this semester is very large. They have three different things that need to be investigated further. "Three groups of two are going to look at those issues and really dig into the research about latent fingerprints, or DNA analysis, the pros and cons," McNabb said. "This case is from 1989. Has the technology changed so much, such that if we retest with modern procedures, could we possibly find something that could prove them innocent? Another group is going to do the research on eye-witness identification. We'll spend the entire semester on this case."
In the past, students have worked on several different serious types of cases, including sexual abuse of children, arson, manslaughter, kidnapping, and rape. "I think the child abuse case made everyone feel a little bit uncomfortable, but at the same time, that's the reality of the things that happen in the system…[The students] handled it very professionally."
There was only one case the students found that needed further investigation. Last Spring, McNabb took students to the University of Iowa, where the students presented their case to the board of the Innocence Project of Iowa. McNabb hopes to make it an annual event. The board ruled in favor of their findings and granted them permission to further investigation. In this case, some BVU students are going with students from the University of Iowa to an actual prison and interviewing the accused person and asking them very specific questions about their case.
McNabb feels that the Innocence Project is an asset to BVU students. "There aren't very many opportunities for undergrads to be able to read through and analyze actual cases, and I think that will give students an edge when they go out and apply for jobs," McNabb said.
For more information on the Innocence Project, visit their website or contact Neal McNabb.
Graphic by Keyla Sosa