Is AP a felon or a father?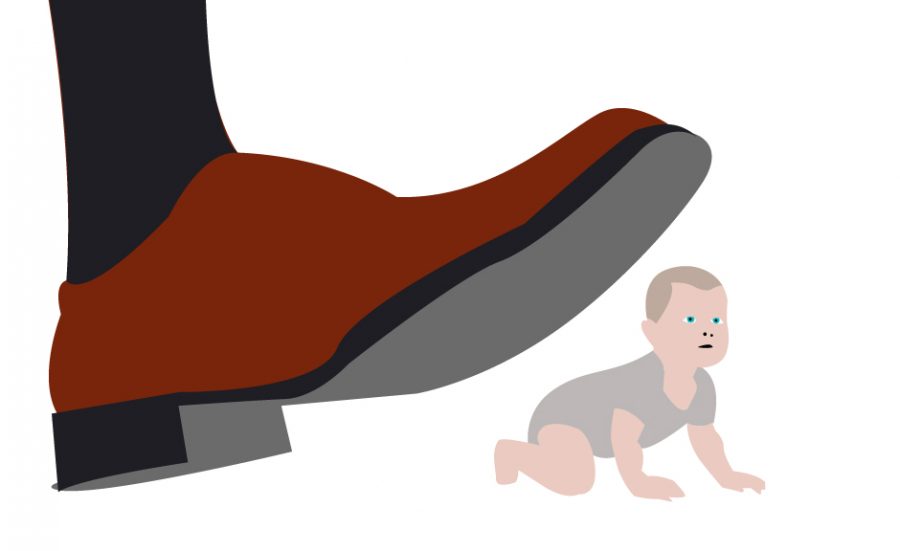 Ashley Lemke | Contributing Writer
Minnesota Vikings' star running back, Adrian Peterson, was indicted in Texas for "reckless or negligent injury to a child" on Friday, Sept. 12. A report from USA Today says Peterson used a "switch" or a small twig to discipline his 4-year-old son. After turning himself in to Texas police, Peterson was deactivated, and the Vikings have had to fend for themselves against the New England Patriots and the New Orleans Saints without their most dominant player.
In a statement from Vikings' owners Zygi Wilf and Mark Wilf: "As evidence by our decision to deactivate Adrian from yesterday's game, this is clearly a very important issue. Currently, we believe we are at a juncture where the most appropriate next step is to allow the judicial process to move forward."
With the already controversial case about Ray Rice's domestic abuse in the media, it's virtually impossible to see Peterson as a father just disciplining his son…or is it? Many adults across the country are supporting Peterson's method of punishing his son. Even Peterson himself is speaking out to NBC News about the way he was disciplined as a child saying, "I have always believed that the way my parents disciplined me has a great deal to do with the success I have enjoyed as a man."
According to NBC News, parents in America continue to use spanking as a form of physical punishment.
I was spanked as a child, and there is absolutely nothing wrong with me, unless you consider being respectful to my elders and having some common sense as a shortcoming. Respect is a rare quality that few young adults possess in my generation.
Now, don't get me wrong, my parents didn't abuse me. In fact, they were never questioned by the public about their parenting decisions, contrary to Peterson's latest scandal. I respect my parents' decision to spank me when I did something completely out of line and disrespectful. It showed me that I was the child, and they were the authority. I began to understand I needed to have respect for them and follow the rules of the household.
Whether I decide to use physical punishment on my children in the future is something I have yet to decide. I was spanked as a child and hard, but I'm not physically or emotionally damaged by what my parents did.
The question I would like you to think about regarding this specific case about Adrian Peterson is this: if he wasn't an NFL superstar in the media's constant spotlight, would he be ridiculed for disciplining his child in the way he saw fit as a parent? Think about the other regular parents who spank their children. Should they be in question as well? I don't think it's fair that Peterson is being targeted by the media simply because he is in the public eye already. Yes, I believe he should be punished if the judge finds that he abused his child, but we're all human and we make mistakes. Does everyone in the public eye have to be perfect?
Think about every celebrity or athlete you know. The only publicity they have obtained by the media is generally in a negative light, right? If these celebrities haven't been given a bad name in the news, do you actually think they're a "perfect" person? I can't think of a single person that is absolutely faultless. If you think we live in a "perfect" world, you may want to reconsider because nobody can live up to those standards.
Graphic by Justice Gage