10 cheap, last minute Valentine's Day ideas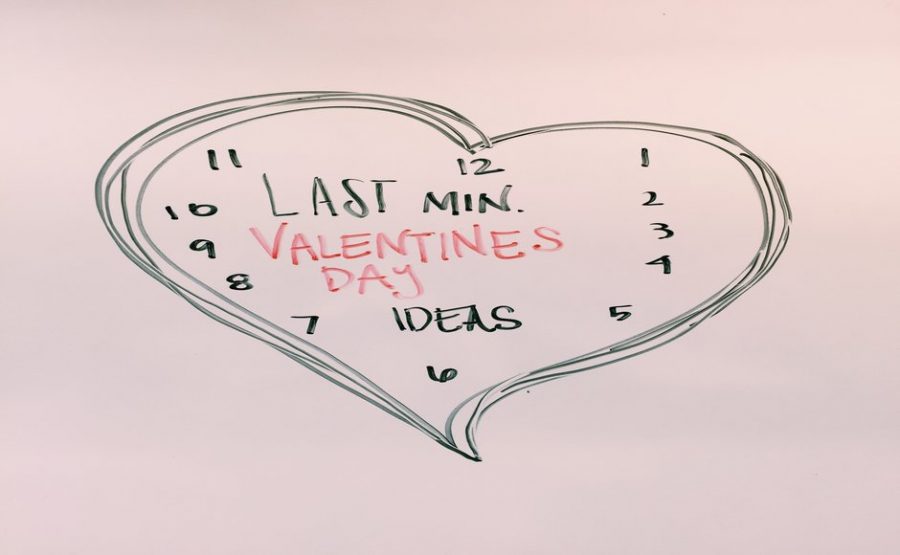 Kylee Deering | Contributing Writer
Valentine's Day is quickly approaching. For some, it's a dreaded holiday that reminds them yet again of just how single they are. For others, it's a big money spender to prove that they're still the best boyfriend/girlfriend ever. But this year, it doesn't have to be. For those of you with a honey who want to do something special on a budget (yes, I'm talking to you college kids), here's a few last minute ideas that your wallet will thank you for.
1. Set up an indoor picnic. Some are fortunate enough to have 70° weather in February, but for us Iowans, it's cold and snowy. So light some candles (or for those in a dorm room, plug in the Christmas lights), lay down a blanket and prepare a little picnic for you and your sweetheart. They'll love the intimate setting and it's the perfect evening in to spend time together and catch up on life.
2. Have a selfie-stick photo shoot. Okay, face it. Every girl loves selfie-sticks and photo shoots. This is the perfect little day time date. Go around town taking pictures together. You'll have the memories of the day saved to look back on and you can even make a little scrapbook of the day's events if you so choose.
3. Set up a movie night. Pick a line up of your favorite movies to watch together and complete the date night with popcorn and candy. Throw in a few movies like "The Longest Ride," "The Notebook" and "P.S. I Love You" if you're feeling really romantic.
4. Bake together. This is seriously a win-win. You get brownie points (ha, pun not intended) for planning it out and you both satisfy your sweet-tooth. You'll have fun spending time together and you get a sweet treat. What's not to love?
5. Go sledding. Every square inch of ground is covered in snow right now so why not take advantage of it? Take your honey sledding and don't forget the hot chocolate to warm up afterwards.
6. Go on a scavenger hunt. Set up a scavenger hunt for cheap things like "a bakery item," "tea lights," and even some goofy ones like "a picture with a Wal-Mart employee." Give your lover the list and make it a race. You can make the list to include items for a little date night. You spend the day doing something fun and different and then the items gathered are used for a date night dinner/dessert, whatever you'd like.
7. Order take-out. Get take-out from your significant other's favorite place and enjoy dinner together.
8. Volunteer at an animal shelter. Every girl is a sucker for a cute puppy and volunteering a little time with some furry friends always does a soul good (not to mention the little critters really appreciate the attention). Take your sweetheart to your local animal shelter and spend the day giving love instead of receiving it.
9. Go beer tasting. For those of age, find a local brewery and take your honey for some tasting. Guys, this date was made for you. You get to try some beer and spend the day with your girl. Anything better? I think not.
10. Write a love letter. Go old-fashioned and write a love letter for your significant other. A letter written with pen and paper is really appreciated these days because of the modern, techy world we live in. Include all the reasons why you love them, your favorite memories, and a happy Valentine's Day. Your lover is sure to swoon and treasure the letter forever.