Students and Community Members Are Recognized for Their Service to Others
On Monday, May 8, Student M.O.V.E. hosted their annual Volunteer Recognition Dinner.  This dinner gives those who freely give up their time to serve others the chance to recognized for their efforts.  The really neat thing about this dinner is that it doesn't just recognize Student M.O.V.E. members; it recognizes people from all over the campus and in the community.
"To just celebrate volunteers," Ashley Farmer-Hansen, the faculty sponsor for Student M.O.V.E., says of the purpose of the dinner.  "Volunteers are very humble people, generally, and to just be able to put them in the spotlight for just a few minutes to celebrate them and their service that they do for the community" is what this dinner is aimed to do.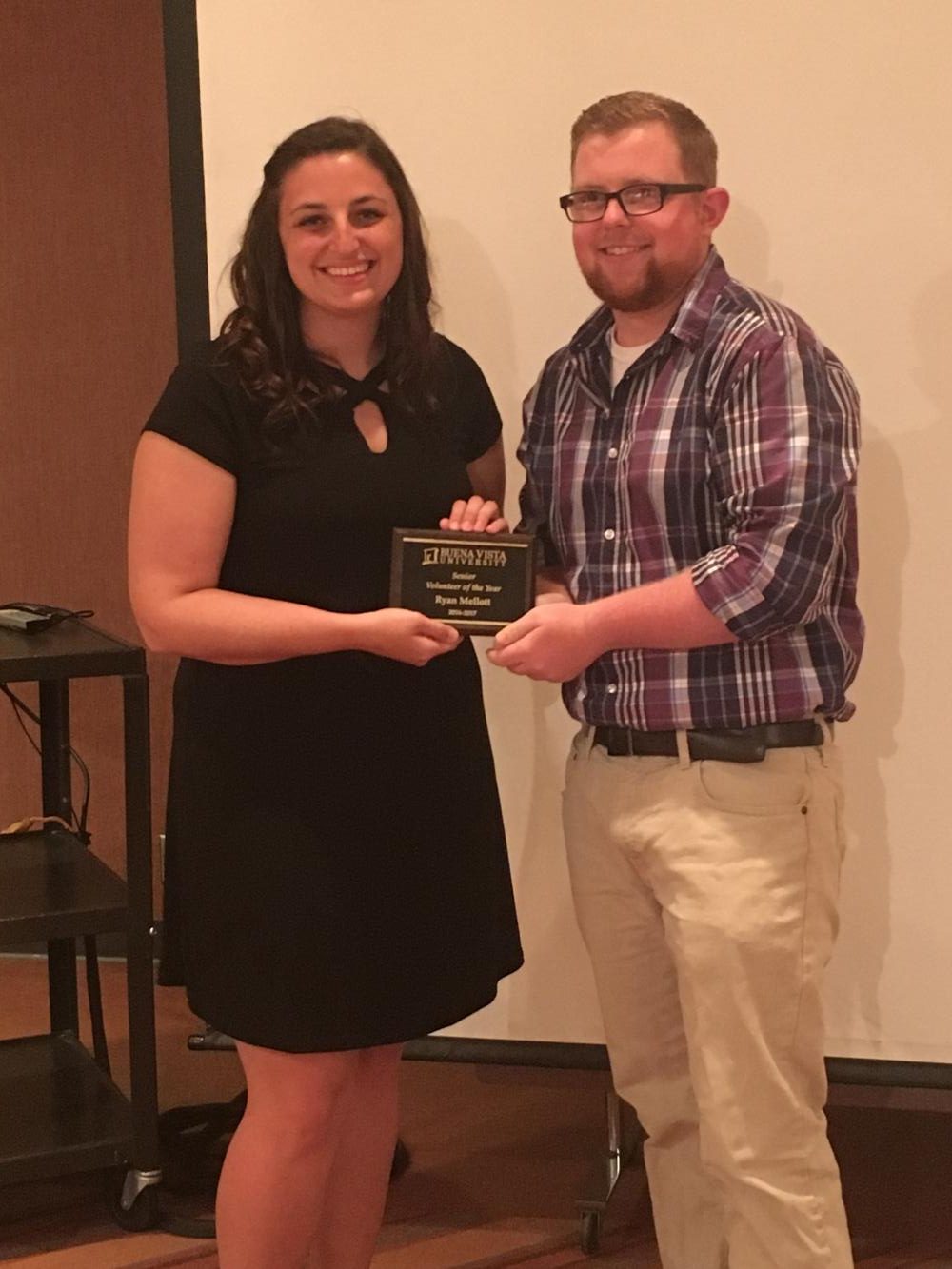 The Volunteer Recognition Dinner was started by Student M.O.V.E. in the late 1990's in order to provide these humble helpers with a little gratitude.  Since then, it has been a yearly tradition to recognize the many leaders that have emerged in volunteer work over the past academic year.  Leaders of Student M.O.V.E., AmeriCorps, A.W.O.L., and BV Buddies were recognized for their excellent leadership over the past year.  Students were given awards such as Freshman/Sophomore/Junior/Senior Volunteer of the Year, Faculty Volunteer of the Year, Staff Volunteer of the Year, and even Community Member Volunteer of the Year, in which they honor a member of the Storm Lake community for his or her time and effort spent serving others.
However, like Farmer-Hansen said, volunteers are usually pretty humble.  When asked why they volunteer, it isn't for the awards and the recognition, the glitz and glam and moment in the spotlight; it is for the people they are serving, to give back to the community that has given them so much.
"Not only does it change the people we are working alongside with," says Kassidy Chandler, a Sophomore and VP of Recruitment and Retention for Student M.O.V.E., "it changes them—but it also changes me.  It's a learning experience for me, and I love learning about different things and about stuff I'm not usually aware about."
Senior and also a VP of Recruitment and Retention for Student M.O.V.E. Jaelyn Olsen says that her experiences with volunteering at BV have encouraged her to continue to volunteer once she graduates.  "Since I'll be a pharmacist in about five years, it is really exciting for me to look for medical trips to go on and to use my skills and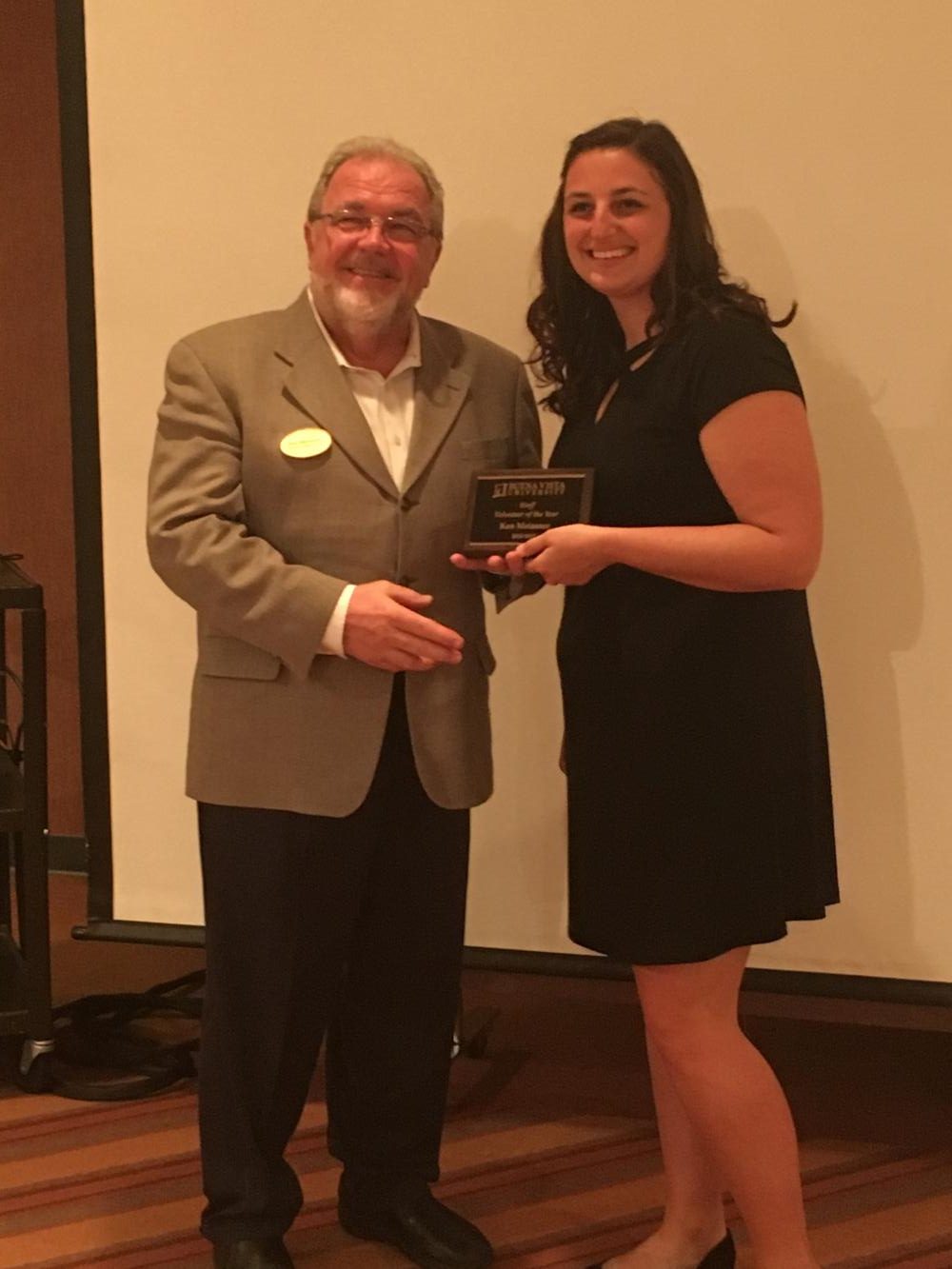 knowledge to help those who don't have adequate access to health care."
Volunteering is an important service that many people across the globe take part in.  The Volunteer Recognition Dinner is just a small way of showing gratitude to the volunteers in our area.  Nevertheless, no matter who you talk to, they will say volunteering is alway
about the people you serve.
"A lot of kids don't get what we got when we were kids.  So to me, it's just trying to give back what I always got," Chandler says.  "Volunteering is giving back, as cliché as that sounds, it really is."  I'm not sure you can put it any other way.