Baseball and softball seasons underway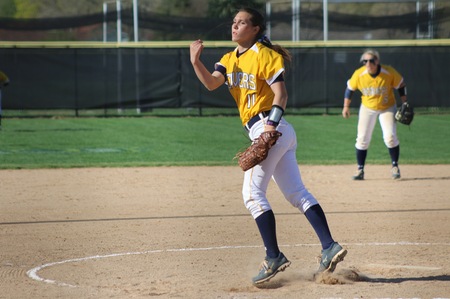 The Buena Vista University (BVU) baseball and softball teams both hit the road for their season openers this past Saturday, March 3.
The baseball squad begins their season coming off a successful 2016-2017 campaign, which saw the team finish at 26-17 overall as well as collecting a record of 15-9 in IIAC play.
The team is led by Head Coach Steve Eddie in his 18th season in the position, and he will be assisted by Steve Sonka and Nic Seaman. Eddie has recorded nine straight 20-win seasons, and looks to keep that trend going.
The starting lineup has eight Beavers return from last season, but also loses eight former starting players. However, the team also returns a strong core of seven pitchers, while only graduating four.
The IIAC Preseason Baseball Coaches Poll slotted Buena Vista in the number 3 spot, projecting them to finish runner-up to Wartburg and Dubuque.
Eddie believes the team can compete for the IIAC title with a strong roster of both returners and freshmen alike.
"Our depth is solid throughout our roster. We have good athletes, which will give us the opportunity to be a solid defensive team and a well rounded offensive team," Eddie said.
Eddie knows that the pre-season may only count towards overall record, but is just important as conference match-ups.
"Each day we play, we will improve. Our non-conference schedule is similar to playing teams that would contend for the IIAC Championship. So, any success we have against our non-conference opponents should prepare us for the conference regular season. I also think that we are a team that can improve throughout the season, maybe more than any team in recent years," says Eddie.
The team traveled south to Washington, Missouri, for its season opener in three games this past weekend. All of the match-ups were against Washington Missouri in St. Louis.
The Beavers hit a skid from the start, dropping their first game 10-0. The next two score lines finished at 15-4 and 8-3, both in favor of Washington.
The team's next set of games will be on March 8, when they travel to the famed U.S. Bank Stadium in a double header matchup against Bethel University in Minneapolis, Minnesota.
Softball
Meanwhile, the BVU softball team grabbed a pair of wins this past weekend in Rochester, Minnesota.
Buena Vista took on Northwestern St. Paul and Lake Forest on Saturday for their season openers. The games finished at 4-3 and 10-1 respectively, both in favor of the Beavers.
The Guyett sisters headlined the matchup against Northwestern, as senior Moriah Guyett took the mound for BVU. In a tight finish, freshman Carlee Guyett drove in senior Autumn Boland for an RBI single to walk off the opposition in the bottom of the 7th.
From there on, the Beavers' offense picked up as they bombarded the Lake Forest pitching staff with a total of 14 hits on the game. BVU's starting pitcher Marissa Promes also only gave up two hits, which resulted in one run.
The team is coached by Head Coach Mandie Berneking. She is assisted by Katie Yoder and Lou Rizzuti. Berneking was pleased by the team's performances over the weekend.
"The biggest take away from this weekend was their demeanor and poise within every situation on the field," Berneking said. "Our hitters dominated the box. Our pitchers commanded the circle, and our defense owned each of their positions. Even through some mistakes, mentally and physically, it didn't deter our approach or confidence for the next at bat/pitch/play. Things are going to go wrong through the course of the game but to be able to keep moving forward aggressively and play without the fear or failure is the difference in results."
Boland knows that a strong start to the season can carry on into conference play, and has faith in the team to achieve its goals.
"We can continue our success by trusting what we have been working on for months. We stepped foot on this campus at the beginning of the year with a goal, and we are ready to achieve that. Now it's time to put our hard work and talent to the test! I have a really great feeling about this season," Boland said.
Though the team is 2-0, Coach Berneking knows there's always room for improvement.
"We definitely still have a lot of room for improvement on the defensive side of things and base running. We had a few glaring mistakes that we will work on this week and continue to get better in those areas. And I think the biggest thing moving forward is to continue having this approach and 'swag' if you will, but to not get comfortable. Contentment and satisfaction can be the biggest determinants in this game so we have to stay hungry every day, every practice, every game," Berneking said.
The softball team finished their 2016-2017 campaign with an overall record of 20-16. Their conference record of 7-5 saw them finish in 5th place in the IIAC.
The team returns 10 starters from last year, but also lose five. The returners also include three All-Conference players: Keely Bycroft (First Team – 2017, 2016), Autumn Boland (Second Team – 2016), and Jeanne Bramhall (HM – 2016, First Team – 2015).
The team is projected to finish tied for 4th place along with Wartburg. Luther, Central, and Coe claim the top 3 spots.
The BVU softball team is back in action on Friday, March 9, traveling to a double header against Greenville.
Photo courtesy BVU Athletics.