At-Large Elections for Student Senate Open April 26
On April 26, at-large elections for new Buena Vista University (BVU) Student Senate members will open for voting until May 3. These positions are available to any student interested in running for Student Senate, with an option for volunteered write-ins.
According to senior, Student Senate President Rosalind Russell, there are 11 spots to be filled, and an additional four spots for incoming freshmen students will be filled in the fall.
"We don't always get freshmen, but the idea is to try to be representative," Russell said.
Voting will be accessible on Beavernet. Once you log in, click the "Student Life" tab, and select "Student Senate." Here you will find a link to vote or write in who you want in Student Senate. The students selected will have an important role as senators next year, Russel says.
"These are senators who represent the student body," she said.
Beyond voting in the 2018-19 election, this space also provides a second link for "Questions and Comments." This feature allows concerned students to submit a grievance about anything related to BVU and address Student Senate directly. Then, it will be added to the Student Senate meeting agenda and addressed at future meetings.
A copy of Student Senate's agenda and meeting minutes are open to the public and can be accessed at their public SharePoint, along with other Student Senate information.
About the Writer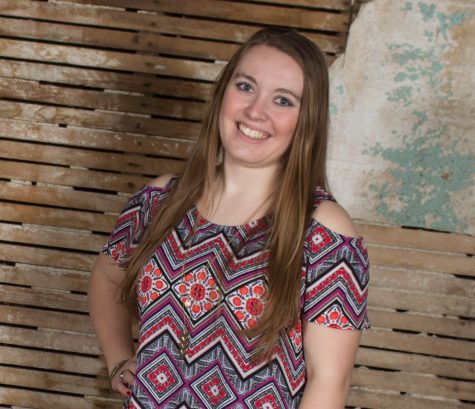 Olivia Wieseler, Senior Editor
Hey everyone! I'm Olivia, and I major in Digital Media with a minor in English and Political Journalism. I'm Senior Editor of The Tack, which means...