BVU: To Stay or Go?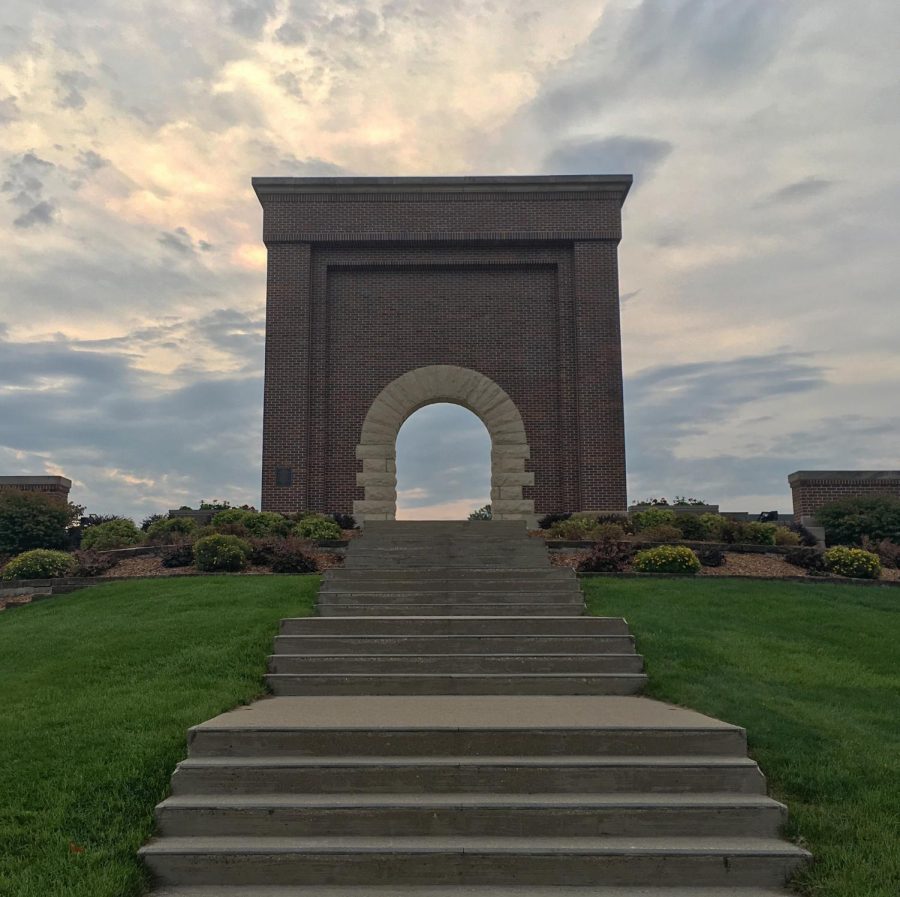 This academic year Buena Vista University (BVU) is seeing a major problem with the retention of students. However, there is currently discussion about what exactly is the cause or contributing factor to this issue. As a junior, I have had the ability to see the decline in students, along with other things such as lack of school pride and excitement to be here at BVU in general. Over the course of my three years here, I have seen shame and embarrassment at the "Beaver Train," a chant known by many students, hardly anyone knows the words to the school song, and noting that the only athletic event students are completely invested in is the Homecoming football game. However, there are still lots of people who are proud of BVU and the community we have built here.  
In my opinion, there are a couple of serious issues that people at BVU are experiencing right now that are wreaking havoc with student retention. The first, which has been a major discussion this school year, has been the sense of racial divide on campus. Our school has reached a point where we can no longer ignore the issue or push the tension created by this division aside. As a university, we have had tough discussions and put ourselves in situations that have been uncomfortable for all involved, but it has really helped our campus grow and become more accepting of the differences that we all bring to our campus.  
Secondly, I feel that we are experiencing a major case of what I will label "lack of."  I think one of the hardest struggles with retaining students at BVU is due to a lack of four things: lack of fun things to do; a lack of involvement in student organizations; a lack of introduction to campus resources; and a lack of connection to the Storm Lake community and community members. Although we have fun activities that are planned through SAB and other campus organizations, students aren't really aware of any other activities they can get involved in. Yes, we have the movie theater, but you have to drive to the next town over to go bowling, and it's hard to do fun things outside or on the lake when it's cold and the lake is frozen solid. What else is there to do besides venturing out to La Juanita's or Walmart?  This is a question I have been asked. 
I personally am surprised by the variation of involvement of the student body in organizations. To me, it seems like people either do everything or nothing. Lack of participation by students leads to feeling left out and having a disinterest in school activities besides strictly attending class and doing homework.  The "college experience" is something that many are not seeking, and that needs to change. Organizations can serve as a way to welcome freshman, and even upperclassmen into mini communities with people that share their same interest, but how can that happen if students don't reach out to join these groups and organization memberships begins to decline?  The "everything" participants bring an interesting twist to the mix as well.  By being overly involved, this causes many of the different organizations on campus to begin "competing" for members and an audience to reach out to, and time to stay involved for members is greatly reduced. This can cause organizations to fail, resulting in a more "blah" campus, as variety allows people to find their niche on campus.  
Why would a lack of introduction to campus resources be a problem?  Just the other day, I asked my roommate about playing racquetball sometime for fun and she said, "I would love to. I love racquetball! Where can we play?" She is a junior and didn't know that we have two courts in the basement of the fieldhouse. Another one of my friends, a sophomore, didn't know where health services was. This proves to me that there is a lack of knowledge about everything that is offered here on campus for the general population. I know things are discussed in orientation, but clearly, an opportunity is not being used to full potential. Yes, I also know that there is a scavenger hunt for all the different offices on campus, but, clearly, that information doesn't stay with every student the way it is intended. 
In regards to the connection between BVU students and the Storm Lake community, I feel that there is definitely room for improvement there as well. Besides Buenafication Day and possibly getting to know people at sporting events, how do BVU students get to know the community? Students may be unaware of the hidden treasures Storm Lake has to offer, simply because they never leave campus. Maybe BVU could do more events like Fiesta Latina, which allows for the community to come to BVU and bond with the students. I am personally very excited to see how the BVU block party goes this year, now that it will be open to the community. I think it has the potential to be really special.    
Another issue that I feel is present on campus, that affects retention is the search for potential students. While I know that college recruiting is a necessary thing for the successful continuation of BVU, I feel that the locations BVU searches for potential students in makes a difference in keeping them as students here. I am totally in support of recruiting students from all over the U.S., but we have to keep in mind that these students may have to adjust to cultural differences, weather differences, and simply being homesick. Perhaps the school needs to offer some additional assistance to those students, whether that be a different type of orientation, offering resources to them such as talking with the school counselor, or creating an organization where they can all meet together and discuss their transition. There has to be a better way for these students to feel more comfortable and want to stay.  
Finally, cost is a major reason why people leave. Yes, I know that BVU is very generous and will try to do everything they can to keep students here, whether that be through scholarships or loans, but sometimes that still isn't enough. A person could love it here at BVU, but if they don't have the financial ability, they will have to go somewhere else. Money unfortunately, is and always will be, a major determining factor for attendance at BVU or any secondary educational facility. 
There will always be some issues that BVU could work on, but there are also a lot of wonderful things that BVU provides its students. The first is that the campus itself is small, which allows students to be able to find their niche or group of friends fairly easily. Also, it isn't uncommon for students and faculty to bond because professors are able to get to know their students on a more personal level than they would at a state university.  There are also some beautiful sites here on campus. First of all, we are right next to a lake, what can be better than that? We have recreational activities available for us to utilize that body of water we border. We also have beautiful times during the day and early evening when the Arch looks like the most majestic thing…sometimes it can take your breath away.  
As I mentioned before, one of the wonderful things about BVU is that we have so many awesome organizations like SAB, The Tack, Student Senate, ResLife, and so many others. Each one of these organizations allows students to either voice their thoughts and opinions, do something they love, or simply get to know new people. Look at all of the awesome things our newly created Black Student Union (BSU) has done this year, it's simply amazing.
For me personally, the best things that have happened here at BVU have involved travel opportunities and internships. Through my three years here, I have been able to travel to Italy to compete in an international choral competition, representing the U.S. with the choir, performed with the choir at Carnegie Hall in New York City, and had the opportunity of a lifetime to travel to Nicaragua with AWOL to volunteer with a local community to help them with their economic development. Through each one of these travel opportunities, I have gained a new perspective on the travel destination, as well as personal lessons about who I am, what I can handle, and where I want to go next.  
The past year has been filled with internship opportunities for me that have not only developed my professional skills, but has also challenged me to go past my comfort zone and grow as a person as well. I have been fortunate enough to experience working with the Minnesota Vikings as a public relations (PR) intern, which also brought me to this year's Super Bowl (still am not over that!), and I also have been able to work with BV County's Habitat for Humanity for the past seven months. Each one of those experiences has been so influential in where I plan on taking my life, and I am so thankful to BVU for presenting me with those opportunities.  
All in all, BVU, just like every campus, has a couple rough patches to deal with. But BVU continues to provide the very best for its students and it's clear that those who take up the opportunities that BVU presents thrive here. I think the key is getting students to know what is available for them and to help them feel comfortable enough to take the leap of faith to push themselves to try new things.  
About the Writer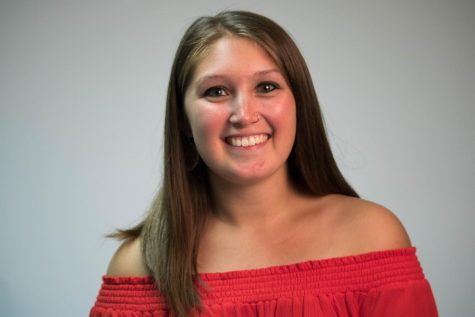 Aubrey Anderson, Social Media Manager
Hi, fellow BV'ers! My name is Aubrey, and I am the Social Media & Blog Manager for The Tack this year. I am a senior, Communication Studies major...