BV Football Edged Out by Concordia's Ground-and-Pound Offense, 27-20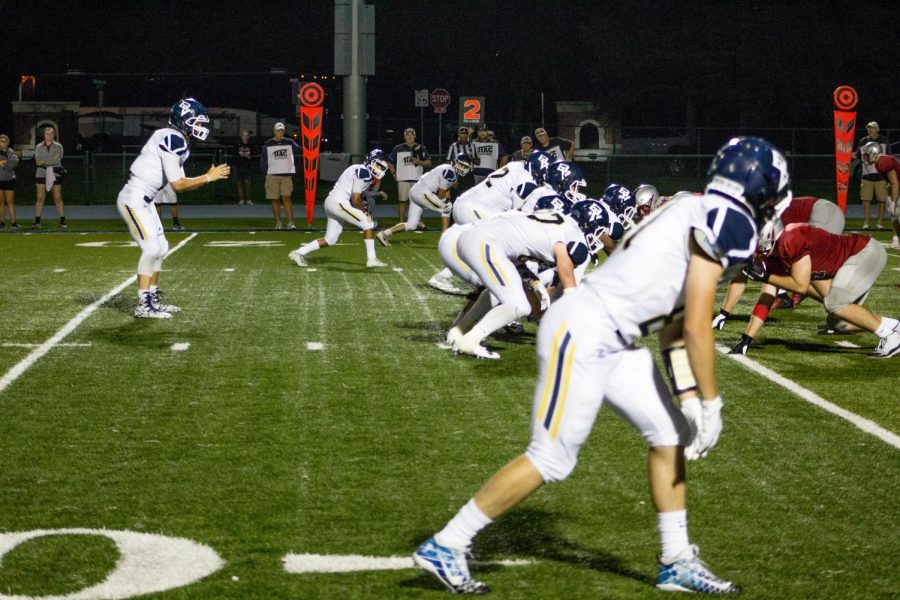 The Buena Vista Football team (1-0) traveled to Seward, Nebraska for their first away game of the season to take on the Concordia University Bulldogs (0-0) in a cross-state matchup. 
The Bulldogs, coming off a week 1 bye, hadn't played yet while the Beavers had already claimed their first win. Concordia's run-heavy offense with All-Conference returner Ryan Durdon in the running back position would prove tough to stop. 
The Beaver offense began to roll off the bat, after receiving the opening kickoff. Flipping the field in an instant, QB Cole Miller found WR Eric Pacheco for an underneath route, which saw Eric sprint down the sideline before being late hit out of bounds by Concordia. 
This instant impact found BV on the Bulldogs' 17-yard line, but the home team would not be deterred. Concordia's red zone defense proved to be a highlight for them, as they forced Buena Vista into fourth down, and subsequently caused an incomplete pass to get the ball back. 
However, Buena Vista's defense came to play as the team swarmed to the football every play and made Concordia fight for each yard. BV would force the Bulldogs into three punts from their own half, refusing to give ground. 
The scoreline would be opened halfway through the first quarter when Miller found Pacheco on a long ball; Pacheco broke a tackle and raced down the opposing sideline to find pay dirt. 
Concordia came to respond on offense, after taking the kickoff back into their own half. Starting to wear down the Beaver defense, Concordia busted into the end zone on a jet after a lengthy drive. A blocked extra point saw BV retain their lead. 
With the momentum on their side, the Bulldogs began to gain steam, using their ground-and-pound style. With just ten seconds left in the first half, Durdon rushed across the goal line to cap off an 11 play, 90-yard drive against a tired BV defense. 
By completing a two-point conversion, Concordia would head into halftime at their home stadium with the lead, 14-7. 
After regaining their breath, the Beavers would have to answer the call again on defense immediately after half which they did. Forcing a three-and-out on Concordia's first drive of the second half, the Beaver defense started an excellent half of football. 
On their next time out, sophomore linebacker Colby Laughlin picked off a middle route and took the pass all the way back into Concordia's red zone. However, the offense failed to capitalize on the opportunity given to them and lost the ball after a failed fourth-down conversion attempt. 
Pacheco stepped up to the plate once again and delivered in high fashion when he took Concordia's next punt back to the house after weaving and running through their punt team. However, a wide right extra point attempt only added six to the score for the Beavers. 
In repeat fashion a few drives later, outside linebacker Cory Kitt snatched another interception out of the air, taking it back into Concordia's red zone. Unfortunately for BV, the offense again failed to score; the Beavers' third and fourth down efficiency was proving an issue. 
A missed field goal by the Beavers to begin the fourth quarter kickstarted Concordia's next long drive. A 13 play, 80-yard drive down the field concluded with a QB sneak to increase the Bulldogs' lead. BV would have to answer and fast. 
However, as history repeats itself, Concordia sustained another long drive which resulted in a barrel into the end zone. This last touchdown late in the fourth would be too much for the visiting Beavers to overtime as the offense's last drive is cut short by a fumble, recovered by Concordia. 
Final score: Bulldogs 27, Beavers 20. 
Standouts from the game include Durdon for Concordia, who totaled 250 rushing yards. Miller ended with 283 passing yards and two touchdowns. Pacheco impressed once again with 197 yards through the air and two touchdowns. He also added a 63-yard punt return for a TD. 
On the defensive side, Laughlin and Kruse shined as a linebacker duo for the second week in a row, totaling 31 tackles together. Quamaree Harris on the defensive line picked up two sacks for 19 yards, along with 11 tackles. The Beavers recorded a pair of interceptions as well. 
Buena Vista begins American Rivers conference play this coming Saturday, Sept. 15, as they travel to Wartburg to take on the defending conference champions. 
About the Contributor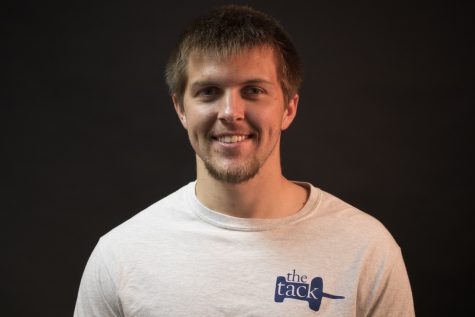 Tanner Frost, Sports Editor
Hello there! My name is Tanner Frost, and I'm a Junior from Boone, Iowa. I'm a Digital Media major with a minor in Theater, and will be acting as the...