College Football Predictions
Well folks, I am back. Hold your applause. I cannot believe The Tack is going to allow me to write these terrible blogs another year.
I am very excited to be back on campus. Summer was great. The highlight for me was my older brother, Grady, getting "hitched" as people said thousands of years ago. It was a great day. Thank you to Grady and Paige for allowing me to be part of it.
Now, for this year's addition of the college football blog! Last year I hit Iowa squarely on the nose. I completely flopped on Nebraska as Coach Scott Frost had me thinking the Huskers would go 9-3. (Major look of confusion while reading the projection of Nebraska). I cannot get my head around what could have made me think that. For all of you Nebraska fans out there, yes, I know the Cornhuskers won three championships in the 1990s, so no need to pile on in the comments section. 
What a time to be alive. Iowa ranked No. 20, ISU No. 21, and Nebraska No. 24. It's going to be a great year in college football, even though we know Alabama will face Clemson for the 15th straight year in the national championship game.
My predictions:
Our Beavers:
First, the Buena Vista University Beavers will make an impact – featuring a strong core of returning starters that mesh with some newcomers and transfers. It should be a fun year, Beaver Nation. I see this team turning the corner and finishing 5-5. The American Rivers Conference is tough, but maybe not with a clear favorite. I see the Beavers finishing in the middle of the pack.
The Iowa Hawkeyes:
Can Iowa replace two first-round drafts pick and two juniors who left college early for the NFL draft? YES! With Stanley back for his senior year, the running-back group looking strong and one of the best offensive lines in the nation. I see this offense being able to control games and wear teams down before taking advantage of the opponents' weak legs in the fourth quarter. The defense will be solid and will create enough turnovers to get the job done. Iowa does have a brutal road schedule, but I see the team going 9-4 and finishing the season in the top 20.
Iowa State aka (Little Brother):
I don't know much about this team, but the hype is at an all-time high. They have a strong defense; the offensive line is the best it has ever been (still a question mark for me though). I think the Cyclones season comes down to the play of QB Brock Purdy. Will Purdy rally the troops, or is the loss of two All-America talents too much to overcome? I see ISU at 8-5; a good season to build on, but maybe not what the Cyclones faithful I know have in mind.
Nebraska:
The Cornhuskers won't win the national title and the Nebraska faithful will again be disappointed.
Biggest games of the season: Iowa vs. Iowa State @ Jack Trice Stadium in Week 3. Could ESPN's Gameday staff this game??? That would be epic. As for the outcome… ISU has to win some year, right? Yes, at some point ISU will beat the Hawkeyes. However, this is not that year. The reason is the man Brock Purdy has been having nightmares about, AJ Epenesa. The Hawkeyes' defensive X-factor, the best player on the field, will have a great day for the Hawks wreaking havoc in the ISU backfield all afternoon. Iowa 24, ISU 17. A late ISU TD makes it close.
Iowa vs. Nebraska: Iowa by a million.
I will try to be better about posting more often this year, thanks for all the support!
#RollBeavs
#MooseStrong
About the Contributors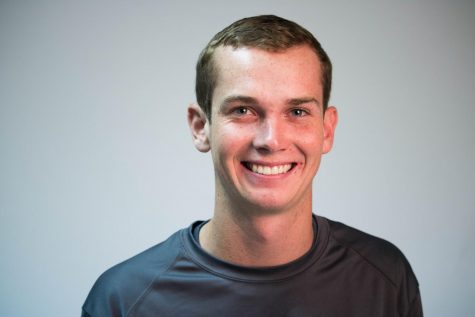 Anthony Gallagher, Blogger
Hello Friends, my name is Anthony Gallagher, but I go by A.G. I am a sophomore at Buena Vista University majoring in business education. I am from Moville,...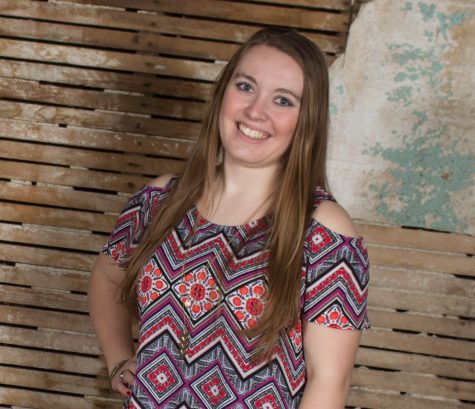 Olivia Wieseler, Senior Editor
Hey everyone! I'm Olivia, and I major in Digital Media with a minor in English and Political Journalism. I'm Senior Editor of The Tack, which means...