Second student arrested this year for theft on campus
Maggie Ramold | Staff Writer
On Tuesday, Oct. 14, 2014, Buena Vista University (BVU) junior Kathryn Lovell was taken into to custody by the Storm Lake Police Department (SLPD). She was charged with False Report to Law Enforcement and Theft 5th Degree and was booked into the Buena Vista County Jail on a $1,000 bond.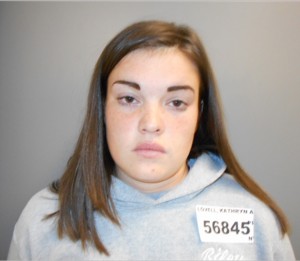 The police report stated that the SLPD was called to the BVU campus on Wednesday, Oct. 8, concerning a report of missing cash and gift cards belonging to residents in room #9 of Briscoe Hall. Following investigations by both the SLPD and the BVU Security Department, SLPD alleges that Lovell, who lived in the suite, stole the cash and gift cards from her roommates and stating she was a victim of the theft in order to hide her involvement.
According to Assistant Dean of Students and Director of Campus Security, Mark Kirkholm, the incident was brought to the attention of the Campus Security Department on same day.
"We encourage people to report these cases also to the police, and obviously we will help and coordinate if they choose to do so," Kirkholm said.
Kirkholm stated that BVU will execute their jurisdiction system in addition to what happens in the criminal justice system. This is the second reported theft on campus this year. However, Kirkholm believes this is a safe environment. There are just several precautions students need to be aware of.
"We always encourage students to be aware of your surroundings, lock their rooms, secure their valuables, and be aware what goes on in their area. It's a fairly closed environment, but that doesn't mean incidents don't occur, so we always encourage everybody to take precautions," Kirkholm said.
Any suspicious events are encouraged to be reported to Residence Life or Campus Security.
"We can't solve anything unless we know about it, so we are always encouraging people that if they are the victim of a policy violation or crime to not hesitate to report the event," Kirkholm said.