Revisions to sexual misconduct code in effect immediately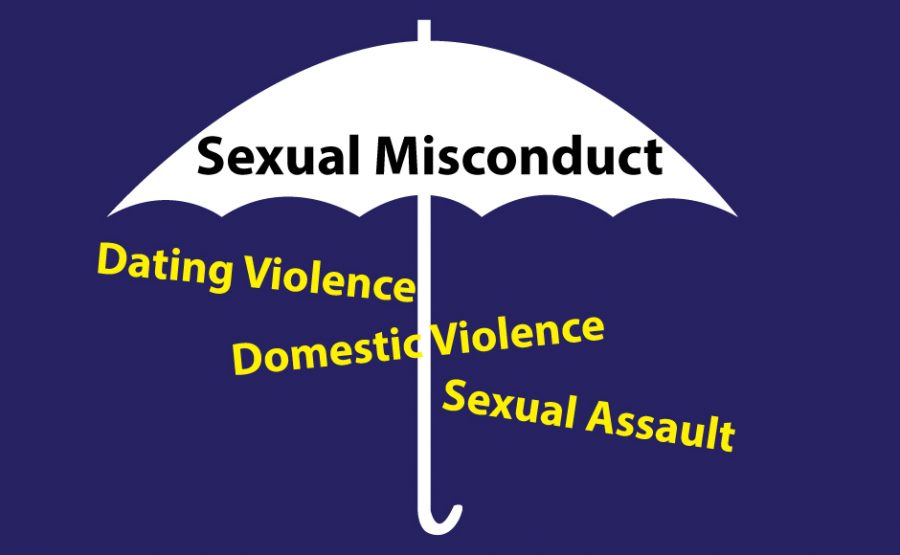 Madeleine McCormick
February 19, 2015
Madeleine McCormick | Assistant News Co-Editor
Inside the Student Handbook, you will find a section titled the Policy Against Discrimination, Harassment, and Gender Based Misconduct and Sexual Misconduct; although, it doesn't look the same as it used to. The Sexual Misconduct Policy has had a make-over in the past year with the help of four Buena Vista University (BVU) officials working hard to revise and perfect the policy that protects the rights of students, faculty, and staff.
Christyn Abaray, the Athletic Director and Title IX Coordinator for BVU, spent months trying to perfect the Sexual Misconduct Code. With help from Mark Kirkholm, Assistant Dean of Students; Dale Scully, Dean of Students; and Meghann Henrich, Director of Human Resources; they have created a policy that encompasses all of the rights pertaining to gender discrimination and sexual misconduct that a student, staff, or faculty member would need to have protected.
Abaray says that the idea for revision came to her when she attended a conference in January of 2014 because someone in the seminar mentioned that new information was being spread and needed to be implemented immediately. This new information was in regard to the changes in sexual conduct policies all over the United States at different universities.
"We wanted to expand our policy, involving more than just sexual misconduct and sexual assault," Kirkholm said. "It allows us now to also look at specifically domestic violence related, dating violence related issues."
Kirkholm says that it will help bring all kinds of violence under "one umbrella," giving more of a focus to those areas. As for the process of revision, Abaray says that the months spent working toward this goal was definitely a good thing, although it was difficult.
The first step that must be taken in order to make changes is getting in a group and deciding what is most important for the BVU community. The group must then compile together multiple drafts to be sent to the Faculty Senate, Legal, and the President for approval. Once they are approved, the final draft can be put into the Student Handbook.
One thing that Abaray and Kirkholm stress is the importance of these revisions. Kirkholm says that sexual assault should be taken seriously on any college campus, but it is particularly important here at BVU.
"We want our students, faculty, and staff to know that we care and that we are going to do everything we can to do our best and take care of it. In situations like this, nobody is a winner, but we want to do what's right," Abaray said.
The Sexual Misconduct Policy is in effect as of currently and will continue to serve as protection for the rights of the students at BVU.