Who's who in Beaver sports: Katie Puls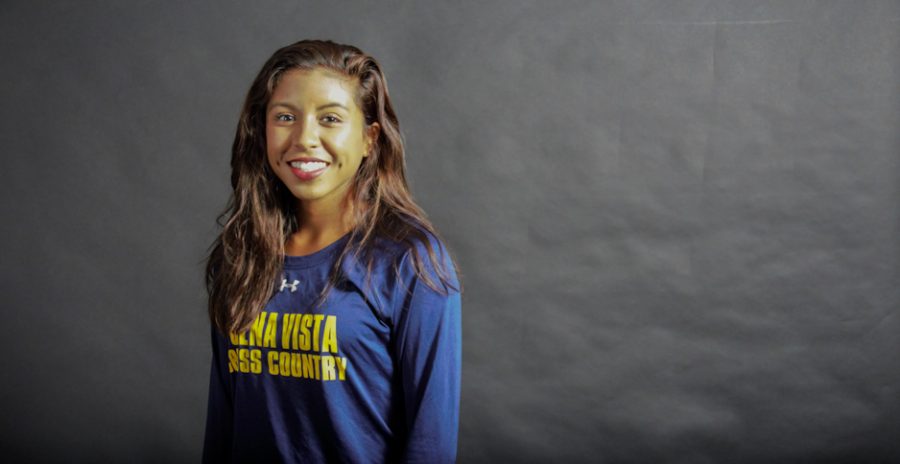 Staff Writer
October 1, 2015
Emily Leighton | Staff Writer
Katie Puls is a freshman cross country runner here at Buena Vista University (BVU). Katie is a psychology and criminology double major from Geneseo, Illinois. Puls is a strong competitor and is continually seeking improvements in her performances.
"I feel like every year I improve mostly from summer training. My mental strength has grown rapidly since my junior and senior year in high school. I learned that even if you feel like you're dying you most likely won't, therefore you might as well give all your effort," Puls said.
With this being Puls' first year competing for the Beavers, she is receiving some fresh perspectives on the year.
"I feel like this season has been going great! Everyone is working very hard and the team is just like a little family, it's so cute. The coaches are also working really hard which helps out a ton! The meets so far haven't been all out yet but September 26, is our first real meet which is exciting," Puls said.
Head cross country and track and field coach, Ryan Schroeder, sees a lot of potential in Puls and is confident she can do a lot to help lead the young Beaver women's team.
"Katie has brought a tremendous attitude and work ethic to the team. She comes to practice every day with a smile on her face. You always know what you're going to get from her. She could be having an "off" day but when it comes to practice or racing she's always going to give it 100%," Schroeder said.
The upcoming years are going to be exciting ones for Puls and the rest of the women's cross country team. She would like to see the team work together and come as one.
"I hope to help the team get through the rough times at both meets and practices because I know it gets really hard sometimes and people need support. I also hope to develop better relationships with my team members come the later season. I believe it's not all about winning but it is about every ones sportsmanship once they cross the finish line, regardless of how they finished.," Puls said.
Puls has had three meets under her belt with the most recent being the Griak Invite at Falcon Heights, Minnesota. As a team the Beavers finished 13th overall out of the 17 teams. Puls finished 64th out of the 234 runners.
Both cross-country teams will travel to Dubuque, Iowa to participate in the Loras Invite on Oct. 16th.
Photo by Taylor Staab