Student Senate now offering "office hours"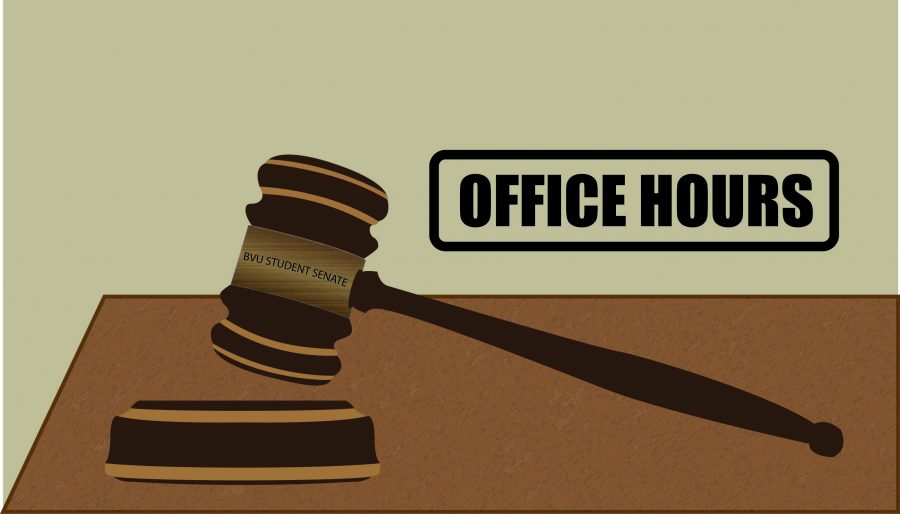 Ashley Lemke | Assistant News Co-Editor
The Student Senate has acquired Ken Meissner's office to be used for necessary meetings and office hours open to students who would like to get in contact with Student Senate executive board members.
"The idea of having the office space was originally proposed by Dale Scully, who said that the office was available and I agreed that Student Senate could benefit from having an official space," Austin Groth, Student Senate President said.
Student Senate executive board members will utilize the office space for various things including meetings and daily office hours. The executive board members include: Austin Groth, President, Izaak Plunkett, Vice President, Chase Werden, Treasurer, Emily Leighton, Secretary, and Jacob Braddock, Parliamentarian.
"The office will be used for Executive Board meetings as well as daily office hours. It will also store information that gets passed down from current executive board members to future executive board members" Groth said.
Student Senate is making an effort to become more transparent to the student body and make themselves available for questions, comments, or concerns.
"The student body will benefit from these office hours because it gives students an easy method of contacting the executive board directly" Groth said.
Groth extends his invitation to all students, faculty, and staff to stop by Ken Meissner's old office, now the new Student Senate official office, to talk to members of the executive board. Bring your ideas, questions, concerns, comments, or just stop by to chat.