Athletic Director and Title IX Coordinator Abaray leaving in April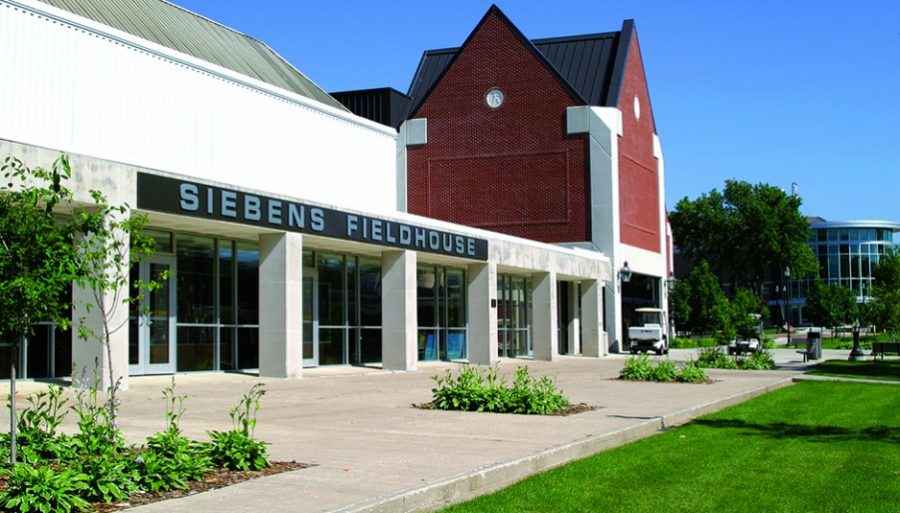 Madeleine McCormick | News Editor
Buena Vista University Athletic Director and Title IX Coordinator Christyn Abaray will be leaving the university this April and taking a job with Lawrence University as Athletic Director in Appleton, Wi.
According to Lawrence University's press release, Abbaray has accepted the Athletic Director position, and will replace current Athletic Director, Mike Szkodzinkski.
Abaray has been with BVU since June 2012. She has overseen 19 intercollegiate teams and more than 40 coaches and staff. Abaray was also involved with the athletic department website development, fundraising for new lights on the baseball and softball fields, and has worked with the community to build a stronger athletic department for the university as a whole.
Abaray says she is taking this position because it was right for her family and personal life.
"It's about doing what's best for one's family. I was approached about an opportunity and it was just best for my family," Abaray said.
Abaray said Lawrence University appealed to her for several reasons.
"Lawrence University's liberal arts focus comes to life for me in the engaged learning process both on the playing field and in the classroom," Abaray said.
"I find myself drawn to this type of environment, where students are learning for the sake of learning and are developing the skills necessary to be future leaders."
With the school year not even half over, Abaray does not see this time as a time for "goodbye," as she will be here until April and intends to maintain the same quality athletic program she has built here at BVU.
"To me, it's not goodbye yet. It's November, and I'm not leaving until April. There's no big 'thank you for everything everybody/goodbye' speech. It's not goodbye yet," Abaray said.
Abaray says she is happy to have spent her time at BVU and hopes for the best in regard to the interests of the athletic programs and the university as a whole.
"We do really good things here. What I tell staff and students is that you always need to do what's in the best interest of yourself and the people you care for. That's how I live, that's how I lead, and it's about doing what's best for you," Abaray said.
Lawrence University is excited about hiring Abaray and the influence she will have on their athletic programs and their university.
"We were very fortunate to have many talented individuals interested in joining Lawrence thanks to the momentum established by Mike Szkodzinski and our coaching staff," said Lawrence University's President, Mark Burnstein, in the University press release.
"It was clear from our first conversation with Christyn that she knew how to lead a successful athletic program within a liberal arts college environment."
Photo courtesy of University Marketing & Communications