New Faculty Profile: Mary Donato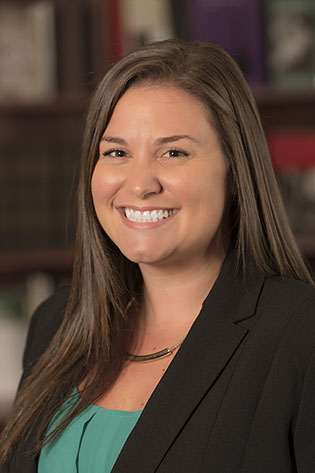 WVU UR News Photo / Greg Ellis
Dr. Mary Donato is one of several new professors on campus for the 2017-2018 school year at Buena Vista University (BVU).  Donato is an Assistant Professor of Communications Studies. She is originally from Fairmont, West Virginia, and received her B.A. in Communication Studies and English, with a minor in Spanish from West Virginia University. She completed her M.A. and Ph.D. at West Virginia as well.
Donato says she had a wonderful experience while receiving her education from WVU.  She found it similar to BVU, with many traditions valued by the school. Donato said that much like BVU, WVU prides itself on exciting sports, and the notion that everyone is a part of the WVU family.
When she graduated, she worked in social services.  She worked for CPS, or Child Protective Service cases.  This consists of children who are at risk from being taken away from their families due to abuse or neglect along with youth service cases, which consist of children who may be in trouble at school or legally.  She had to assist in finding out how to fix the problems, allowing her to use her communication skills.
In her search last year for a teaching position, Donato's main focus was finding a place that truly valued teaching and the education the students are receiving.  BVU proved to be that, and she accepted the position and was eager to work with a school open to different, new ideas to incorporate the Storm Lake community.
During her visit to Storm Lake during the hiring process, Donato ate lunch with the students.  She was impressed by student involvement with professors, and enjoyed her opportunity to teach part of a class that day.
"I like the social science aspect of communication, studying communication between individuals and groups and sharing that knowledge with others," Donato said.  "Being able to teach it is what I'm passionate about, and I think you should teach what you're passionate about. So here I am, this adventure in life."
This fall, Donato teaches two sections of COMM 100, Fundamentals of Communication, which includees public speaking strategies and general education about the communications field.  She is also teaching a Strategic Public Relations course and an Interviewing course.  Her office is located in Dixon-Eilers, 208A.  She noted that her door is always open to students who want to stop by.
Donato's decision making process for choosing the right job for her consisted of three things: to love what she is doing, who she is going to be doing it with, and where she is doing it at.  Donato jumped on the opportunity to teach what she loved, bringing her to the BVU campus.
Donato said there have been many positive things about the BVU experience so far, but she did note one favorite.
"This is so cheesy and generic, but it has to be meeting all the new people.  I would get to do that anywhere, but what makes it my favorite thing here is how wonderful everyone is.  I am really looking forward to the opportunities that I see here at BVU," she said.
BVU athletics is something Mary wants to pay more attention to, as she has been an athlete throughout her life.  She recently ran a half marathon and completed a triathlon. Before moving here, Donato had never heard of  Hy-Vee, Fareway, or even Pizza Ranch, so she is definitely looking forward to experiencing all that she can in the community as well.
"I need suggestions. I have a lot of good things, but I need suggestions as well!  Cities, fun events, I love music, so concerts or anything, I'm all in,"  Donato said, so feel free to stop by and give one of BVU's new professors some advice.
This article is part of a series of profiles on new BVU faculty from The Tack. Look for more soon.