Grady's Game Center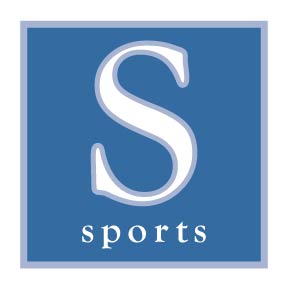 What's the difference between taking a nap and the Iowa vs. Iowa State football game? A nap is actually enjoyable. Da Da (Symbol Crash). Never have I ever been more dissatisfied with a Saturday afternoon decision to watch a college football game than I was during Saturday's battle for the Cy-Hawk Trophy. It was evident why the game is no longer broadcasted on ESPN. You know the game is bad when the main topic of conversation is each team's punter. Iowa might be the most boring offensive college team in the nation. Also, I thought State was better than they showed; however, if it weren't for a couple red zone turnovers, the Clones would have ran away with the game.
Yes, I received numerous texts from Clone fans reminding me that the Hawks lost. Yes people, I watched the game. Thanks, sincerely, Grady. And I know my prediction was… cough, cough… wrong… cough, cough, cough, but I was just hoping for a good game. It's not too often that you could've watched the last two minutes of the game and received as much excitement as the first 58.
It was not a good weekend for the B1G Ten altogether. Michigan barely winning against Air Force; Wisconsin losing; Iowa losing; Illinois losing; Penn State's kicker losing; Nebraska losing (Fist Pump); and Purdue losing. Come to think of it, the best college football game I saw this weekend was a Friday Night Lights battle between Utah and Utah State. For those that missed this matchup of unranked gladiators, Utah State won in overtime. The Aggies' QB Chuckie Keeton did work going 22/32 for 200+ and two touchdowns, and he receives my helmet sticker for the week. Plus, you know any QB named Chuckie is a playmaker.
One last note on NCAA FB this weekend: Oregon outdid themselves again with insane jerseys and chrome helmets, but my College Jerseys of The Week Award goes out to Mizzou for this display.
For most football fanatics, the best games to watch were played on Sunday. Peyton looked good in his return; Mark Sanchez had the game of his life; and RGIII was impressive in his rookie test. Although RGIII and Luck will get most of the rookie QB attention, keep an eye on Russell Wilson. Even though he might have the worst receiving score in the league, he still managed to keep the Seahawks in the game and had three legitimate chances for a game-winning touchdown. Wilson might be the best QB in this rookie class right now, but is definitely on the worst team.
Other things we learned from NFL week 1: Romo and the Cowboys offense can be explosive; these replacement referees are not going to get the job done, and being in four fantasy leagues was, as I said last week, a poor choice. Also, it was impressive watching the 49ers' Defense take down the Packers receiving core. Not many teams in the league can man up like they did against Jordy Nelson, and Co. Rodgers had several drop backs in which he had nobody to throw to. Also, the Packers are not quite as good as last year. Speaking of San Fran, this week's Fantasy Beast Award goes to David Akers for his NFL record 63-yard field goal against the Pack. It's not every day when a kicker gets you 23 points.
Let's look ahead to this weekend. Iowa hosts UNI and will probably get beat. Notre Dame plays at Michigan State under the lights, and hopefully Stanford can beat USC at home. As for week two in the NFL: A Rog will not lose two in a row against Da Bears at home, and I'd love to watch a shootout in Atlanta between Matty Ice and Peyton. It should be another great weekend of football.
As you have probably noticed, I added some awards to the blog this week. I'm still feeling out this blog thing and decided I needed to add some awards for accomplishments I notice during the weekend. Also, I am adding a "Video of the Week" in honor of my teammate Tyler Pleiss. This will be attached at the end next to my prediction. Thanks again for reading everybody.
Florida 28, Tennessee 33