Brad Rohwer: BV Hall of Famer and Community Pillar
"I was overwhelmed," Brad Rohwer, former BVU basketball player, says without hesitation when asked about the moment he found out about his induction into Buena Vista University's Athletic Hall of Fame.  
As Rohwer happened to be in his downtown Storm Lake office at Sports Rehab and Professional Therapy Associates, of which he is the owner, he discussed his time as a student-athlete in comparison to now. Rohwer spoke humbly of his career and the chances he had of being inducted, with respect to his experiences at the university.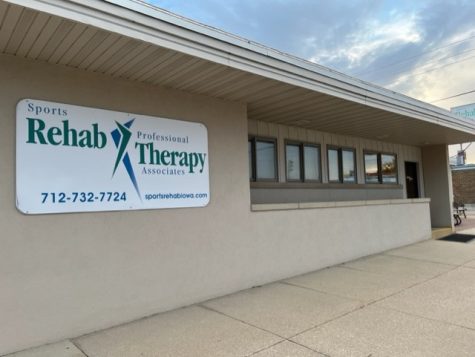 He stated, "I had a nice career and I thought 'well maybe…'" when considering his chances. 
The word "nice" does not quite describe Rohwer's career as a basketball player at BVU. He played with the Beavers men's basketball team from 1987-1991. He holds four of the school's top 10 placements in career men's basketball records alone. These include being third all-time in field goal percentage, seventh all-time in steals, seventh in career points, and ninth all-time in rebounds. He currently ranks thirteenth in total points scored in a single season and was also a three-time earner of a second team All-Conference selection. 
Rohwer's time at BVU was not without adversity and setback. Just a couple of weeks after arriving on campus his first year, Rohwer was playing a pickup game in the Siebens Recreation Center when he landed wrong and tore up his knee. As a freshman, he would already need surgery and rehab.  
According to Rohwer, this is where his interest in physical therapy and sports rehabilitation picked up some speed. He worked with Roger Egland, the head athletic trainer at the time.  
"I just kind of fell in love with that process," said Rohwer when asked about the guidance of Egland and his rehab. Although Rohwer thought that a career in rehabilitation was interesting—even cool—he was not confident in his ability to get through tough classes in the sciences, such as biology. 
Egland continued to help and encourage him and eventually convinced Rohwer to change his major. Rohwer then went on to become Egland's teaching assistant and spent the rest of his undergraduate education working towards becoming a physical therapist. Rohwer's athletic accolades are greatly supported by his excellent academic career, something judges look at when considering a nominee for an induction into the Hall of Fame. 
"It was fulfilling," Rohwer said of his last time wearing his BVU jersey. 
Rohwer explained that BVU successfully prepared him for the real world and for his next step into grad school. He felt ready enough to move on and felt complete with his time on campus. He recognized that athletics at the Division-III level is a constant grind with ups and downs, and how it truly prepared him for what would come next in his life. 
"[Rohwer] continues to give back to the community as a whole for Storm Lake as well as BVU," explained Associate Director of Athletics Amy Maier.  
As of now, Rohwer continues to grow his business and help out on campus. He is the current physical therapist for all athletes at BVU. He is a vital resource that has been consulted on ways to better support student-athletes, something he has both personal and professional interests in.  
Rohwer expressed that working with student-athletes is his dream job. He loves that he is a small part of helping athletes get back to the level they once were at and it's his goal to make them better than they were before. He likes the variety of patients he gets to work with as a physical therapist, but getting to work with athletes is his passion. "It is the reason I do what I do," said Rohwer.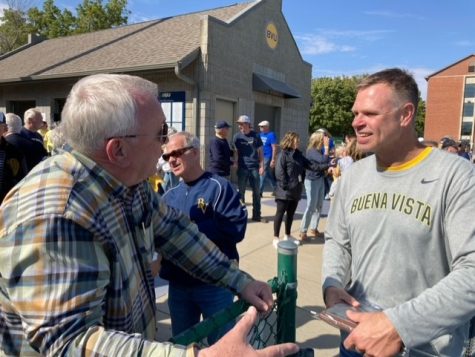 Since he is involved with the alumni association and is interactive with events at BVU, he assists other alumni with campus involvement as well. Rohwer continues to dedicate his success to the university that helped him get to where he is now.