Fredi Arias Garcia: His Never-Ending Story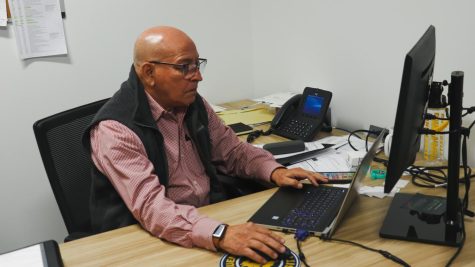 "Talking to young people is a great way to learn new ideas and also keep myself young," said Dr. Fredi Arias Garcia, who is over 70 years old but continues to teach economics and agricultural business at Buena Vista University. This world explorer and professor has been a part of the Beaver family since the fall semester of 2021, but his journey to Buena Vista University is a unique one.
Arias was born and raised on a farm in Honduras. After graduating from a domestic university with a degree in agricultural economics, he worked on his farm for many years while simultaneously teaching agriculture and economics as a professor.  
According to Arias, prior to coming to BVU, he taught at Zamorano Agricultural College for 23 years and assisted in promoting agribusiness development throughout the entire Latin American region. In 2017, he received recognition for best professor from Zamorano's graduating class that year. It was also the first time in Zamorano's history that the title "Graduation Godfather" was granted to a professor. 
Arias came to the U.S. because he wanted to be exposed to an advanced level of education. He attended graduate school at the University of Missouri-Columbia, graduating in 1992 with a Master of Science and Ph.D. After graduation, Arias went back and worked as a professor at a university in Honduras.  
It was not until 2001 that he began teaching agriculture and economics in the U.S. at Chico State University in California. "In American education, professors have more freedom to style [their] classes, that's why I decided to teach here," he said.  
Since 2021, Arias has been an instructor at BVU, teaching two basic economics classes and three agribusiness classes.  
Sota Usui, a sophomore computer science major, visits Arias regularly. "Professor Arias loves teaching students, and he is always happy to welcome me when I visit his office," said Usui. 
While Arias cannot point to the moment that he decided he wanted to become a professor, he acknowledged that he has found enjoyment and happiness in teaching his students.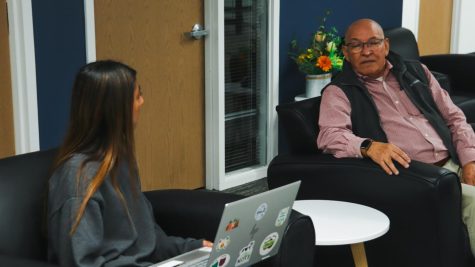 "I love being involved in the transformation process of kids at the age of college students. College students show great growth, and I like to watch it," Arias said. 
Even at 70 years of age, Arias is constantly taking on new opportunities. Far from his hometown, this challenger began a new teaching life at Storm Lake, where he motivates BVU's youth to cherish the opportunities that are available to them.