Safe Rides Bus Returns to BVU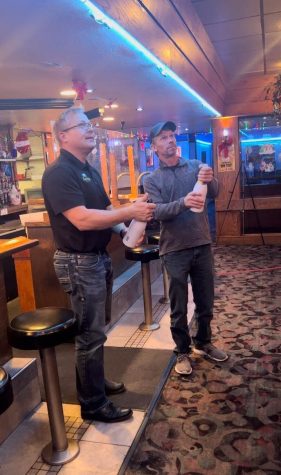 For years, students at Buena Vista University have been going to Malarky's Bar and Grill on the weekends to dance the night away or play a game of pool. Many students stopped going when Covid-19 emerged in 2020, which significantly impacted the way Malarky's was run.
After 29 years, former owner Christos Iordanou sold Malarky's to the new owners Rob Hach and Josh Niemeier in mid-December. Hach and Niemeier both have a past connection to BVU, with Niemeier graduating from the university in 1997 and Hach in 1998. "Rob and I were the first class of beavers that came through Malarky's," Niemeier reminisced. They really liked that Malarky's allowed years eighteen and older into the bar. They feel that just because you cannot drink, you should still be allowed to get off campus and have fun. "When I came to BV there was a place called Headquarters… and you couldn't get in there unless you were nineteen. I came to college, and I couldn't even get into the bars," Hach explained.
Since becoming the new co-owners of Malarky's, they have developed several plans for the future. Successfully bringing back safe rides has been their main priority. Safe rides is a school bus that picks up college students on Friday and Saturday nights to bring them to and from Malarky's. "We just want to give college students something to do… get off campus and do it safely," Niemeier said. "That's why we invested in the bus. It's not about getting drunk; it's about getting to and from campus safely… and there's other people who may be drinking and driving and you would probably be safer in the bus," Niemeier stated.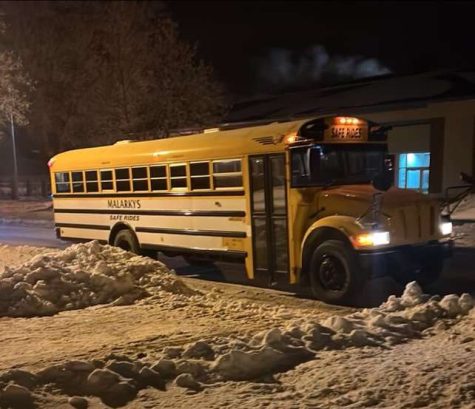 Senior Brenden Barrera stated that "as a college student, it really shows that they care for the community, especially college students as we did not have the safe rides bus since my freshman year." "It is comforting to know that students have a safe way to get back to campus," said Junior Phoebe Flaskey. 
Malarky's nightlife has been booming since the new owners stepped in. They will be starting theme nights soon, including a stoplight night, a neon night, and a college night for students. "Previously the music and scene of Malarky's were going downhill, but now that's rejuvenated" Barrera said. 
Students on campus seem to be enjoying the new owners and the new ideas brought in. "I enjoy that the new owners are putting in a lot of effort to bring the college crowd back to Malarky's. Last semester I never really wanted to go, but now I actually look forward to going on the weekends," said Flaskey. Buena Vista University students have already started going back to Malarky's to enjoy dancing and playing pool and now darts, once again.