Iowa Wesleyan University announced its plan to close on March 28, 2023, due to a serious financial need. Then, on May 31, 2023, Iowa Wesleyan University officially closed its doors for the final time. This affected numerous students and made their college experiences very unique compared to the rest of us. Due to these uncertain circumstances, some students were led to Buena Vista University, their new home for the remainder of their college experience. 
Iowa Wesleyan students received an email near the end of March that classes were going to be canceled for the day and that they needed to gather in the chapel. While in the chapel, President Christine Plunkett announced that the university would be shutting down.  
"I kind of saw it coming just cause like there were different things around campus, I mean it was a very old campus, … but I was also very scared because it was so late of notice, and I didn't know what to do," said sophomore Cydnee Hopkins. 
Hopkins originally decided to attend Iowa Wesleyan University to pursue a softball scholarship. After finding out it would be closing, she chose Buena Vista University due to its pre-vet track as well as the fact that it was known for agriculture and that she could continue to play softball during her time here. 
"I instantly started looking everywhere online that had a biology or pre-vet program track, but as soon as I got an email from Coach Sarah here and I really looked into it, I just knew I was going to come here," said Hopkins. 
The transition from Iowa Wesleyan University to Buena Vista University was definitely not easy by any means for her and is still an ongoing process. 
"I mean obviously being a freshman coming into a new school, a new area, everything, it was very scary but I made a lot of really great connections and a lot of really great friends. My roommate from Iowa Wesleyan was my absolute best friend, really sad situation, we ended up moving back home closer to home so now we are both seven hours away from each other, but I met a lot of really great people," said Hopkins.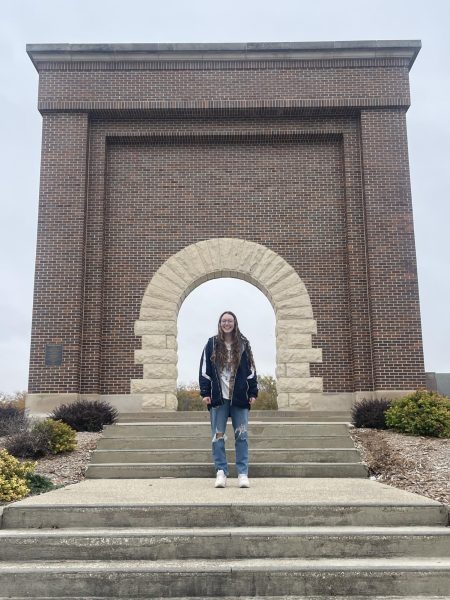 During Cydnee's transition from Iowa Wesleyan University to Buena Vista University, senior admission counselor and transfer coordinator Annika Powell worked with Cydnee to help her in any way that she could.
"After the closure was announced from Iowa Wesleyan, BVU was one of the schools that attended their transfer fair that they held just a few days after the announcement of the closure, so I went down there [and] met with a lot of students in person that day who were just inquiring about the transfer process and any sort of teach out agreements and things like that and then got into contact with her over email and text kind of throughout that process after the closure was announced," said senior admissions counselor and transfer coordinator Annika Powell.
Iowa Wesleyan may have had to close their doors, but Buena Vista University was waiting with open arms to take in any students that wanted to finish off their college experience.