Deans Fellows are Partners In Excellence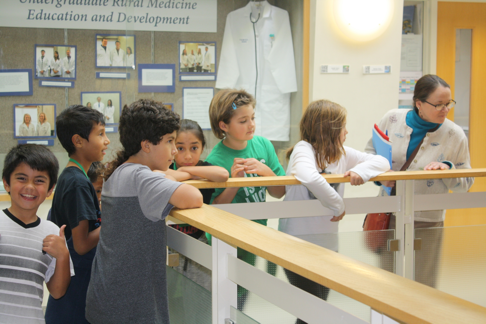 Partners of Excellence, also known as PIE, is a program in Storm Lake designed to help students in grades Kindergarten-4th understand their community. The Buena Vista University Dean's Fellows and a 4th grade class at Storm Lake Elementary have participated in this program through Community Education for five years.
The Deans Fellows often provide events for their 4th grade partners. Last week, they held a Science Center tour on Friday, Oct. 28.
Senior Sarah Schlichte, who has been apart of PIE since her freshman year, has many favorite memories from the partnership.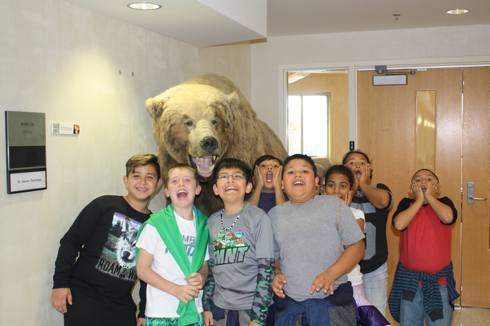 "Seeing the awe on their faces when they set eyes on all the various animals in the Science Center is inspiring," Schlichte said.
Partners in Excellence is utilized as a role model group to create positive experiences with the younger kids, creating a way for them to look up to BV students. The event was a way for kids to explore and ask questions about things they encounter, and it allows the Dean's Fellows to interact in a new way with a different group of people.
"You need to have fun and get out of your comfort zone," Schlichte, said.
PIE holds a variety of events on campus to interact with the youth. Upcoming events include sending letters to Iowa soldiers overseas, creating Valentines in February, and going on charity walks to raise awareness about various issues.
Dean's Fellowship and Honors Coordinator Kathy Kapitan is in her first year of coordinating the BVU side of the PIE program but already sees its value.
"The children feel like people in the community care about them and that what they do is important," Kapitan said.
Photos by Alyssa Donnelly