Transgender Task Force responds to Title IX ruling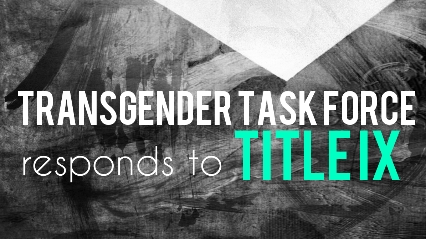 Hang on for a minute...we're trying to find some more stories you might like.
With the recent ruling by the Federal Government on Title IX, Buena Vista University quickly responded to the community to ensure that the efforts will not be changed because of the ruling. After BVU's email to the community, it's important to understand what the efforts are that are being made by the school for the individuals who are affected.
Emily Gallagher, University Compliance Manager/Title IX Coordinator, joined Student Senate on March 9, 2017 to discuss the Transgender Task Force and current efforts by the University. Just like the email on February 23 from the Office of the President said, Gallagher explains that BVU is committed to "providing an inclusive, supportive, safe, and nondiscriminatory campus environment."
Gallagher explained that everyone is allowed to use the names or pronouns they would like to identify with.
The Transgender Task Force is currently looking into locker room options. One option is to have a locker room in the rec house, where individuals can receive prox cards to enter. Another option is to include it in the forum renovation. The forum renovation will hopefully include moving Health Services to the forum and including it with the Counselor for it to be together called the clinic. A possible locker room has been discussed to be part of this area.
Another aspect that the Task Force is working to address is room applications. The current room applications allow incoming students to talk with the Director personally about their situation in order to best place them in a Hall. It allows them to choose their gender identity and not necessarily their biological sex.
There are currently 17 single stall bathrooms within the Storm Lake campus. With the forum remodel, there will hopefully be an opportunity to include single stall bathrooms within the other restroom areas to make them more discrete. Unfortunately, there is currently not an option for single showers within the dorm halls.
Gallagher is also collaborating with Alliance to develop a LGBTQ safe space available. The space will be located within the library and will have be available for resources, meeting spaces, and other sources.
If anyone is in need of resources, please contact Emily Gallagher at [email protected].
The email that was sent can be read below: