BVU men's tennis season comes to a close in conference play
Hang on for a minute...we're trying to find some more stories you might like.
For the Buena Vista University (BVU) Men's tennis team, the 2016-17 season will come to a close on Tuesday, April 25, marking the end of an era for three seniors.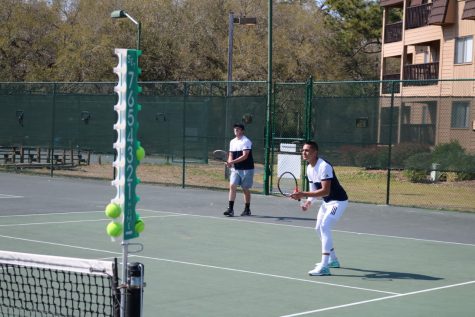 After hosting Morningside for Senior Day on April 19th, the Beavers traveled to Lincoln, Nebraska, to take on Nebraska Wesleyan and Concordia in a pair of dual meets on Saturday.
Against Nebraska Wesleyan, the final Iowa Intercollegiate Athletic Conference (IIAC) matchup of the season for the Beavers, it was the Prairie Wolves who defended the home court with a 6-3 win. BVU picked up wins at the top two singles positions with Chris Habermann topping Pedro Bethlem (7-6, 2-6, 10-3) at #1 singles while Jesse Brace won at #2 with a three-set victory over Adam Olson (4-6, 6-1, 10-5). Habermann and Brace then teamed up for an 8-4 win over Bethlem and Hale Breit at #1 doubles.
Concordia sent the Beavers home empty-handed as the Bulldogs won 7-2 in the nightcap. Will Connolly picked up the lone single points for BVU with a win over Dalton Merka (2-6, 7-6, 10-5) at #4. Habermann and Brace picked up their second win of the day at #1 doubles, topping the tandem of Thomas Greeff and Lucas Zoller 9-8. Habermann and Brace's record at #1 doubles this season now sits at 17-6.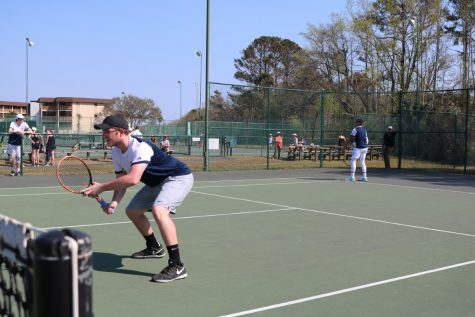 "We had a pretty good record last year and we beat some really good teams," said Habermann, "That gave us a ton of confidence going into this season knowing that we could be even better this year and do a lot of damage."
"I think there is just as much chemistry off the court as there is on the court and that is a huge key to success for their doubles," says Head Coach Brett Groen, "The biggest part to their success is their complementary game for each other. Chris hits a big serve and a big ball from the baseline, Jesse is very athletic at the net. The two of them together make a great combination."
Buena Vista, now 3-21 on the season, will end the season with a dual meet at Martin Luther on Tuesday, April 25.