When can we start 'caroling the bells?'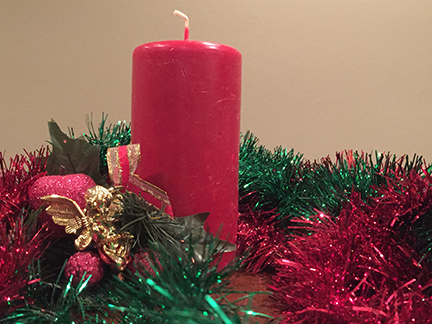 It's that time of year again. The Christmas trees start coming out at Walmart, and all the department stores bring out their 'holly jolly' clothes, goodies, and decorations.  But this time of year is always an ongoing struggle between the "Ebenezer Scrooge(s)" and the "Buddy the Elf(s)" of Christmas.  Many wonder why it's necessary to start wearing ugly Christmas sweaters and putting lights up so early, while others are already writing their letters to Santa and whistling Christmas carols.  The question comes down to: When should we start celebrating Christmas?
Christmas is my all-time favorite holiday of the year.  I love everything about Christmas: the lights, the trees, cookies (and all other Christmas food), giving gifts, ugly sweaters, hot chocolate, Hallmark movies, classic family movies, the carols, traditions, and of course, celebrating Jesus' birth.  I'm not sure my heart can get any fuller than it is at Christmas.  However, I do understand that there are many people out there who do not share my love for this holiday season, especially when people start celebrating it before another important holiday: Thanksgiving.  This is why my rule when it comes to getting in the Christmas spirit, is to not start until after Thanksgiving.
You may be thinking that I'm silly for letting someone else determine my time of celebration, or terrible for having the option of celebrating Christmas before Thanksgiving.  However, I see this as the best compromise.  I respect others' wishes of not really talking about Christmas until after Thanksgiving, but because I love the Christmas season, I'm not going to pass up the opportunity to start building up my Christmas mood if another person loves Christmas as much as I do! I came to this conclusion after my two most recent experiences with the Christmas celebration.
Last year, I found out my roommate loved Christmas just as much as I did.  She told me that she starts getting ready for Christmas on November 1, and then asked me when I start celebrating.  I told her that I don't usually start until after Thanksgiving, but I was totally fine with beginning early.  Because of our shared love for Christmas, we began putting decorations, watching Christmas movies, and listening to Christmas music during the first week of November and we continued our celebration well into January.
This year, I live in a suite with a bunch of people who don't start celebrating Christmas until after Thanksgiving, and I will respect that, even though my excitement for the holiday does slip out every now and then.  But I understand where they are coming from.  A lot of them are upset with people who begin celebrating Christmas so early because they tend to kind of skip over an important and meaningful holiday.
I firmly believe that Thanksgiving is a holiday that should never be overlooked.  I love this holiday as well, and I have many family traditions associated with it that will forever have a place in my heart.  Thanksgiving is a time of being thankful for what you do have in life, and I think it is essential to practice giving thanks before such a holiday as Christmas.
My roommate this year even said: "You need to give thanks before you can receive."
Those who celebrate Christmas too early might get wrapped up in the monetary and material side of things to remember to be thankful, which is sad to me.  No one should ever forget something as meaningful as simple 'thank you.'
I think it is great to be excited for Christmas, and obviously I am all for that, but I also think it is extremely important to remember to give thanks on the day that is dedicated to it.  For all of these reasons, I have begun to tell people that my favorite season isn't winter, summer, spring, or fall, but rather the Season of Giving: November 1 – twelve days after Christmas.  This  time frame allows the celebration of both Thanksgiving and Christmas while keeping their true meanings in mind.  Now, I feel like I can say there truly is a "reason for the season."
About the Contributor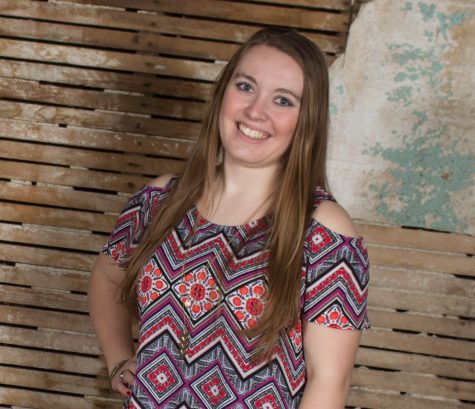 Olivia Wieseler, Senior Editor
Hey everyone! I'm Olivia, and I major in Digital Media with a minor in English and Political Journalism. I'm Senior Editor of The Tack, which means...