Short Story Author Reads from Collection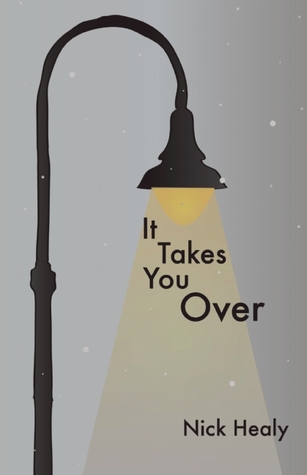 On Febr. 22, an ACES was held featuring a reading by Nick Healy from his short story collection, "It Takes You Over" in the Estelle Siebens Science Center. The collection is a variety of stories set in different times that are focused on the reality of the human experience. Healy wanted to focus on the special moments in everyone's lives and how they change us.
Healy is a native of St. Paul, Minn., and the youngest of 11 kids. Originally, he wanted be a newspaper reporter, and did so for five years after college.
"I started writing short stores in my 20s because it was something I had time to do," Healy said. "I was early in my career working as a reporter, and then as an editor at a legislative news magazine. The idea of writing a novel was just completely unrealistic at that time of my life."
Healy got his inspiration to write creatively from a poster in college.
"I was taking some night classes at the University of St. Thomas in St. Paul, and I saw a poster on a bulletin board for a writing contest in the English department and the environmental science department was co-sponsoring. They wanted poems or stories that had to do with the environment. I already had an idea of a short story that had to do with a mining town up north, and I wrote that story and I won the contest. After that, it made me believe that I could do it," Healy said.
During the ACES, Healy read multiple short stories. One titled "Uncle Ed's Packard" was in honor of his father during the Armistice Day blizzard in 1940. Another was a memoir of him as a young child.
Healy said writing is a constant learning process no matter where you start. According to Healy, writing can be an extensive and ceaseless process for a lot of people. Reporting has been extremely precious to him because he gathered the skill of writing from it, even when he wasn't motivated to.
Furthermore, Healy has had a beneficial road of learning and shared those experiences at the ACES at BVU. Healy had great advice for aspiring young writers today.
"It is a slow learning process, and even if you have skill and you have talent, those things only get you so far. So much of it is based on experience," Healy said. "If you want to do it you have to be committed to working and getting better, but you also don't let people discourage you. Expect that it won't always be easy, and you will have a lot to learn." 
Nick Healy's short story collection can be purchased at Amazon.com.