The Internet Famous "Yodeling Kid," from Walmart to Coachella
Hang on for a minute...we're trying to find some more stories you might like.
When I say the name Mason Ramsey, you may not know who I am talking about. But if I said, "the Yodeling Kid," I'm sure most of the student population would recognize him as the internet's newest obsession: "Oh, the yodeling kid from Walmart!"
By now, it would be more shocking to hear about someone who doesn't know about the yodeling kid from Walmart. However, if you haven't been plagued with social media memes, here's a link to his performance of "Love Sick Blues."
After the video of Ramsey was shared on social media, it completely blew up (for some reason). To me, it blew up as a result of one of the following: people genuinely loved his performance, or because of a more menacing reason; to laugh at him. Either way, the viral video blazed a path for Ramsey and his quest to become a famous country singer.
In the short three weeks since the video was first posted on YouTube, Ramsey has performed on Ellen, received a scholarship from Walmart, is scheduled to perform at the Grand Ole Opry, and most recently, performed at Coachella.
During the festival, Ramsey made a surprise appearance during DJ Whethan's set. The crowd went wild and gave Ramsey the once in a lifetime experience to perform at one of the nation's most famous music festivals.
yo @whethanmusic just brought out the yodel kid at coachella!! 😂🤠🤠 pic.twitter.com/BIBqv3UEFo

— paul.psd (@pauldonatelli) April 13, 2018
Did I mention he's only 11?
Ramsey can now say he has performed at the same festival as Beyonce, the Weeknd, and so many other famous musicians.
I am not a huge fan of yodeling, so I can't admit to fully appreciating Ramsey's performance. While I can admit that yodeling takes skill, I can't listen to it and think, "Wow, I need more of this in my life." I appreciated those making Ramsey's performance more mainstream with an EDM remix, but even that wasn't enough to save it for me.
It does say something about his talent/marketing abilities, or just plain luck, to become such an overnight sensation. He made the transition from singing in an aisle in Walmart, to performing on national television and on stage at Coachella. Not just anyone can do that.
If he has been able to expand his influence and brand this far at such a young age, I cannot begin to imagine where he could go his music career. Or is this simply just another 15 minutes of fame and *poof* you're gone? We'll see.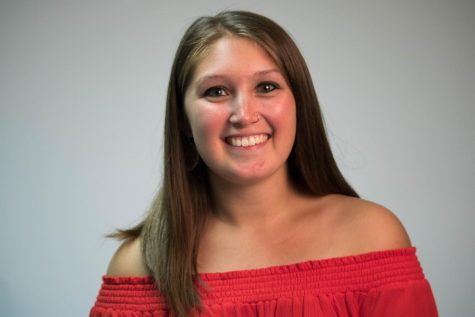 Aubrey Anderson, Social Media Manager
Hi, fellow BV'ers! My name is Aubrey, and I am the Social Media & Blog Manager for The Tack this year. I am a senior, Communication Studies major...