Who's Who in Beaver Sports: Sam McLachlan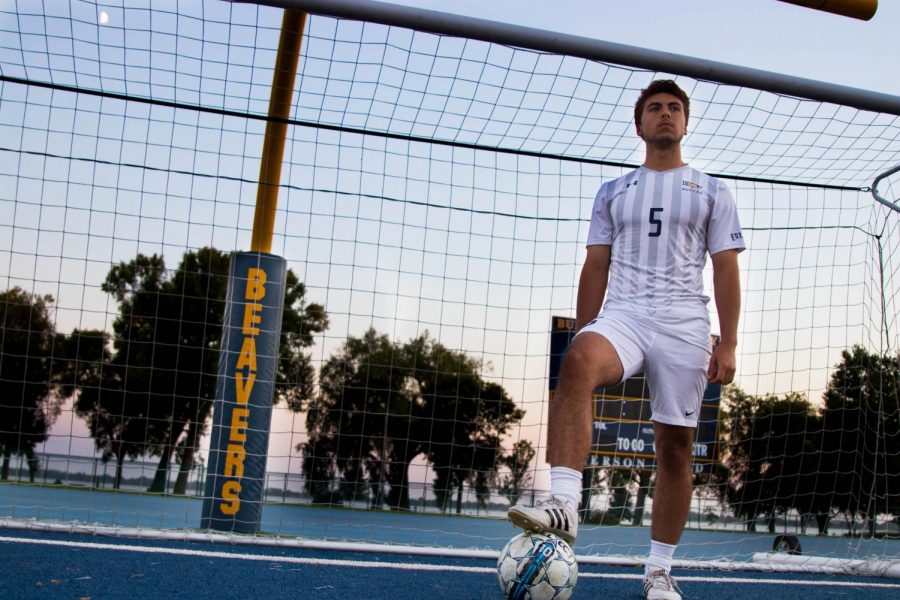 Allie Hartman, Sports Photographer
September 21, 2018
Sam McLachlan is a music production and technology major in his junior year at Buena Vista University. He came to Storm Lake from Berwyn, Illinois, where he attended Nazareth Academy.  McLachlan plays as a midfielder for the Beaver's soccer team.   
McLachlan appeared in twelves games last season and scored two goals for the Beavers. This season, McLachlan has appeared in all seven games for the Beavers.  
McLachlan says that he fell in love with soccer not only for the game itself but the long summer days that he spent playing and practicing.  
"I think what made me fall in love with soccer were those long summer days when I was about 7 or 8, where I would spend almost all day with the other kids on my block playing street soccer," says McLachlan.  
McLachlan says that though there are many great memories that come from playing with his teammates here at BVU, his favorite memory comes from when he was younger.  
"One of my favorite soccer memories is when I was younger and scored an "olympico". That is when you curve the ball into the goal from a corner kick. The team went wild and so did I!" says McLachlan.  
McLachlan credits his father as his biggest influence both on and off the field.  
"My biggest influence is my dad. He was one of my club coaches and I felt that he was the one who helped develop my skills as a soccer player the most. His passion for the sport rubbed off on me," says McLachlan.  
Head coach for the BVU men's soccer team Ben McArthur talks about how big of an impact Sam has on his teammates and why he is such a key component to the team.  
"Sam is a high energy guy. We love his intense energy, passion, and drive when he practices and plays. He has the ability to make plays and be a dangerous player," says McArthur.  
With the season already underway, Coach McArthur is expecting Sam to continue to be a leader on and off the field.  
"We expect Sam to make a jump and be a guy that can score a few goals and have a few assists. The best part about Same is he knows when to smile and laugh and when to get serious and to work," says McArthur. 
The men's soccer team will be in action at home on Sept. 24 against Mt. Marty beginning at 7:00 p.m.