Lorensen to Build on Already Powerful BVU Men's Basketball Culture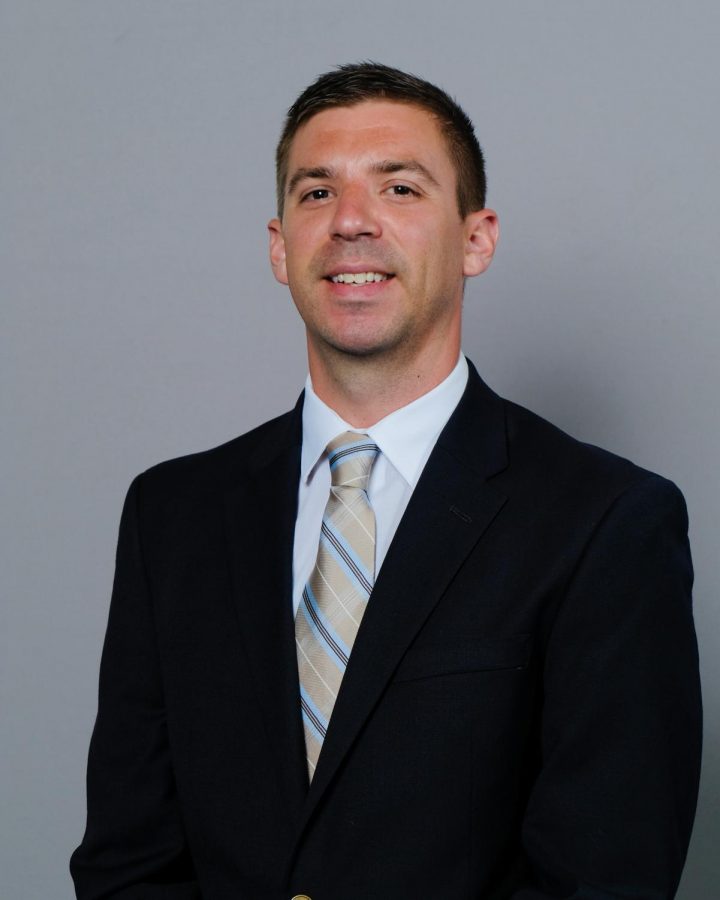 Andrew Banstra, Sports Editor
October 11, 2018
I recently sat down with Buena Vista's new Men's Basketball coach, Todd Lorensen, and BV got a good one. Lorensen's coaching tenure is riddled with turning struggling programs into top notch dynasties. Imagine what he can do with the perennially powerful Buena Vista team squad. 
Lorensen's most recent position was head coach at Southwestern Community College in Creston, Iowa. He took a team from last in their conference to national champions in a matter of years. The former Grand View Viking star player also had one of the best recruiting classes in Viking history in his time as a graduate coach and has been wildly successful at every stop of his coaching journey. 
Lorensen knows that he isn't walking into another rebuild program at Buena Vista though. 
"The last 22 years Coach Van Haaften did a tremendous job here, he has an established culture, there's a tradition. Last year they went 17-9 and beat the team that went on to win the national championship by 15 on the road," explains Lorensen. 
Coach Lorensen went on to say that it is his and his coaching staff's job to take what is already in place and put "a little different spin on it." He added that he will work to keep in place the culture and tradition that Coach VH had implemented over the past few decades.  
Some 15 years ago, Todd Lorensen was being recruited by now former BV coach Brian Van Haaften to play basketball here at Buena Vista. While Lorensen opted to play at Grand View, he said that never in his wildest dreams would he have imagined he would be Coach VH's successor some 15 years down the road. He added that while it is surreal, he knows the hard work he has put in to get to where he is today and that he is excited for this season. 
With a new coach comes a new style of play. Buena Vista will be playing a run-and-gun style offense under the new coaching staff, a brand Lorensen believes will be an exciting brand of hoops. Expect the Beavers to run more of a small ball type system that emphasizes their talented perimeter shooting. The former SWICC coach believes this run and gun style, or a fast-paced offensive pressure-based system that combines shooting a lot of long balls and feeding their big men in the paint, which will then open up the court depending on the way the defense reacts, will fit in well in the American Rivers Conference.  
Coach's reasoning for wanting to play this style is analytics based. 
"The analytics all say that the catch-and-shoot three-pointer is one of the best effective field goal percentage shots you can get. You watch the Golden State Warriors, they want to get shots from the arc and plays at the rim, that what everybody is really trying to do," Lorensen explains. 
 Lorensen brings an exciting brand of basketball, a national championship ring, and an amped up Beaver squad to Sieben's Fieldhouse for their 2018-2019 season. Their first game is at home against Bethany Lutheran on Nov. 15.