International Taste Night: Sharing Culture Through Food
On Nov. 12, the International Club and BVU's Hispanic and Latinx student organization Raíces, jointly hosted an International Taste Night, where many members brought foods representative of their cultures to share.  
Korean students made a Korean sushi called Kimbap (also known as Gimbap), which is basically cooked rice, vegetables, fish or meats rolled in seaweed. BVU's Taiwanese students brought Taiwanese fried chicken and boba tea, and students from Africa baked banana desserts. Other students and community members with roots in Mexico, Thailand, Micronesia, and other parts of the world also prepared a variety of dishes.
"Enjoying the meals from different cultures is a good way to get to know those [cultures] better," said the Assistant Director for Diversity & Inclusion, Joanna Chavez DeLeon.
Chavez Deleon explained the importance of holding international taste nights. "I believe that experiencing different cultures from our own campus is a good opportunity to think about what is normal for us and also diversity," Chavez Deleon added. 
The event attracted many participants from outside of BVU, including local high school students. 
"On the day of the event, a high school dance performance was going on in the Schaller Chapel, so I invited the dancer[s] and their parents to the taste night, and we were able to get more participants than in previous years," Chavez DeLeon recalled.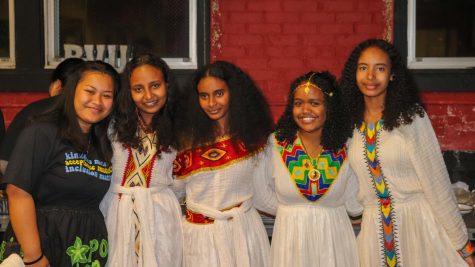 About a hundred visitors from the Storm Lake community made the venue, the Underground, the most diverse place in northwest Iowa that day. 
Participants were able to experience each other's cultures through food, conversations, and music. In addition, it was a great opportunity for BVU club members and students to learn about Storm Lake. 
Reflecting on the international taste night, president of the international club, Hsar Shee said, "We were able to develop a deeper connection with each other and a better understanding of each other's culture as we cooked together." 
"We believe that this taste night was a successful event that attracted many people from the local community and brought diversity to BVU and Storm Lake," added Shee. "We will continue to plan events that bring diversity to the community and the university."