BVU Parts Ways With Head Football Coach Grant Mollring
An era of Buena Vista football has ended, as university officials announced the departure of head football coach, Grant Mollring. On November 15, BV issued the following statement:  
"Buena Vista University Director of Athletics Scott Brown has announced that Grant Mollring will no longer serve as head coach of the BVU football program.  Mollring  led the program for the past six seasons.
'I want to thank Grant for his commitment to our football student-athletes and to our University,' says Brown.
A national search for a new head coach will begin immediately."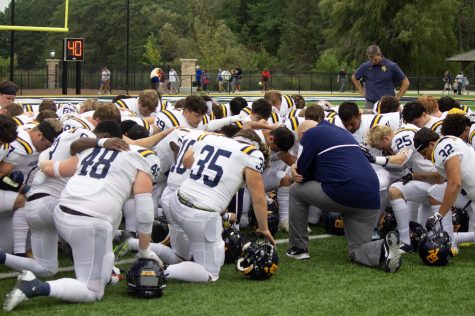 Mollring explained that his termination was due to multiple factors. He speculated that team GPA as well as roster size compared to overall retention could have played a part in the decision. However, he does not feel that the evaluation of these things was a fair one. The biggest deciding factor he believes was what was shown on the field. 
"I think ultimately it probably came down to what they perceived to be our competitiveness," said Mollring. The Beavers finished their season with a 4-6 record.
When contacted for comment, Amy Maier, Associate Director of Athletics said: "As part of university policy, we do not discuss personnel matters." 
The measure of success of any collegiate football team usually comes down to how it meets its goals. Mollring noted that BVU's football team goals remain open. The team GPA, for example, was not fully evaluated at the time of his termination. According to Mollring, the overall GPA for incoming freshmen football players, this past year was a 3.35. He and his coaching staff focused on increasing the quality of students that they recruited to BV for football.  
As for the competitiveness, Mollring detailed that he thought his team was competitive, citing a halftime lead against Dubuque, a close game with Coe, and a rally by the Beavers to get within 10 points of Central in the 4th quarter before Central built a big lead. The Beavers had a large number of senior starters last year, and those spots needed filling this year. Injuries also caused obstacles for BV.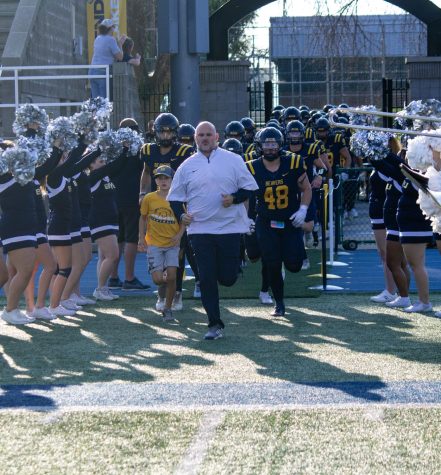 Austin West, a senior football player, said he was shocked by the announcement of Mollring's termination, as was much of the team. He also noted that while goals set for on the field may not have been met, a shift in culture in a positive direction was taking shape. Unselfishness was something that Mollring and the coaching staff strived for. 
"It's a really close-knit group of guys and I think [unselfishness] was one goal the coaching staff and [Coach Mollring] were fantastic in achieving," said West. 
With the departure of a head coach, there is the question of a reversal of all that has been accomplished, especially when it comes to the team's culture. West described that the new head coach will have a significant impact on whether the culture remains. He believes the team could benefit from the hiring of a new head coach from within the program. However, he is confident in the leadership of his fellow players no matter who is running the team next year. 
Mollring not only focused on the culture of his team, but he also strived to make his players more active in their community. Abby Clark, a sophomore team manager, explained that the coaches put an emphasis on broadening the players' horizons through events outside of BV. According to Clark, football players attended runs and events at local elementary schools to get more in touch with the community they lived in and played in front of. This only built on the culture that had started to take form. 
"I think that overall, the culture was very positive and very uplifting," said Clark. 
When head coaches are let go, recruitment can take a hit. However, it can be tough to find top talent in the area, as there are other schools that rank ahead of BV on the personal lists of recruits. Division III comes with a perception in any sport that they are less than D1, D2, or even NAIA programs. This can make it difficult to get top recruits to Storm Lake.  
Mollring expressed that it is still early in the recruiting process for football. He does not believe BV will take a huge hit in the recruiting process due to his termination.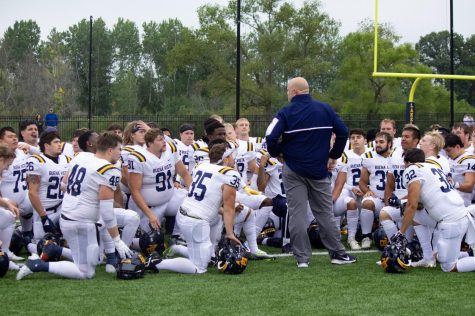 "I think whoever they bring in will still have a chance to put a decent class together," explained Mollring. 
Mollring acknowledged that he knows administrators at the university had tough decisions to make, but he believed that his team was moving in the right direction and cited a loyal staff of coaches and the community involvement of his players. 
"I'm frustrated about not getting the chance to continue the path that we were on," Mollring said. 
Mollring detailed that he has opportunities to continue coaching and that his family comes first in deciding what is next for him. He enjoyed his time at BV and felt he and the football program had a lot of success.  
"There's a lot of people and faculty and staff that I respect and think highly of, and I want to see them continue their successes," said Mollring.