BVU Bands: Search for a New Director
Ever since Sarah Fabian left the BVU Director of Bands role in 2022, BVU has been looking for the position to be filled again. Currently, Corgan Petersen is the Interim Director of Bands and has been leading the Buena Vista ensembles since his introduction in the Fall of 2022. How has the search been? What is the future for Buena Vista? And what are we looking for in a band director? 
According to the job listing found online, BVU is looking at keeping its current ensembles going – marching band, pep band, and concert band. Petersen has been keeping these programs alive during his stay at Buena Vista. In addition, Buena Vista is hoping to hire someone with a master's degree. The job listing states that, ideally, the applicants might be able to teach general education music courses whilst also being the director of bands here.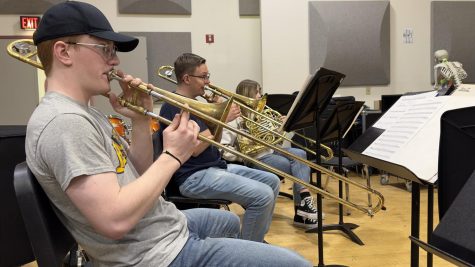 But what are students looking for? Do the students agree with the criteria the school has? "They should have a vast array of knowledge in different areas," said Alex Hartman, a freshman trumpet player in the concert band. "I prefer to have somebody that can understand what's going on." He continued talking about all of the areas that the director of bands would have to cover. As far as new opportunities go, Hartman said, "I'm pretty okay with what we have at the moment."  
Nathanael Reusch is looking for somebody with collegiate experience. "We've had directors in the past that have had master's or doctorates, and they were just more prepared for a college setting rather than a high school setting," Reusch said. He went on to explain that he's looking for more serious, college-level ensembles. "If we want more of a D1 college band experience, we need to push the recruiting to get more percussionists and more instrumental variety…." With a band size hovering in the 20-30 range, recruiting is one of the top priorities for an improved band. "We have that BV honor band, which is a high school band, and that's nice but it would be nice to have more reach out programs to different schools," Reusch added. 
So, what is the outlook for our current interim director, Petersen? As it turns out, Petersen has already applied for the role. "So, just building off of what I have experienced this year, doing more with different schools and communities, bringing kids in to participate with our band, and being able to make more music that way," is the plan to bring more opportunities to the local area and to the BVU band. He would also have the BVU band members go out to high schools and play with the students there. His plan seems to align with the job listing, which is outlined as part of the role to work with admissions and recruit students. His goals are set to push BVU music into the local community and go from there.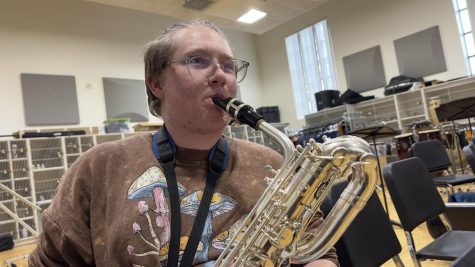 Application review for this position will begin on February 15. Most importantly, whoever takes over this tumultuous role will continue the programs that BVU has been offering. It's evident that students want to continue with these programs. Many people find themselves enrolling in pep band, jazz band, concert and marching band. A new hire would therefore need experience in each of these areas.