It's Go Time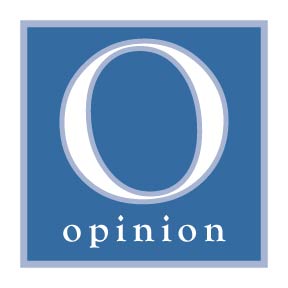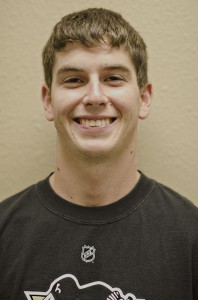 Grady Gallagher | Blogger
The weather is beginning to change. Temperatures are dropping. Daylight is at a minimum. Kleenex usage has increased. All right, so maybe the last one is just me, but nevertheless, they all point to one thing: basketball season. College teams are beginning practice, and NBA fans are anxious to see what LeBron can do in a full season. As promised, I will get to the NBA season preview after a quick recap of this past week's events.
First, I want to congratulate the Buena Vista University (BVU) football team on a great win against the Dutch on Homecoming. It was a great game to watch, and I am excited to see what happens in the last four games. I was also happy I could watch the overtime period of the Iowa game during halftime of the Beavers game. Iowa State only lost by six to the best Big 12 Team: nothing to hang their hat on. Kansas State will beat WV and Geno at home next Saturday and lock up the conference title. This team is the real deal.
Also on the college football watch list: Notre Dame. Their defense is probably the best in the country and will really be tested at Oklahoma and USC. I think they can win one of those games but not both.
Matty Ice finally shows that he is mortal, but the Falcons keep on rolling. The Chiefs, on the other hand, are turrible. (Yes, I said turrible). Their only bright spot is Jamal Charles, and even he can't carry them. I'm on the verge of getting on the Stanzi wagon. I might as well; I miss Priest.
Well, anyway, let's get this NBA stuff going. Here are some things I am looking forward to watching this season.
1. With multiple moves happening around the league, I feel like it might take a month to get familiar with each team. Most notably: Howard and Nash to the Lakers, Ray Allen to the Heat, and Jarret Jack to the Warriors. Don't forget Iguodala to the Nuggets, Joe Johnson to the Nets, Lin-sanity moves to Houston, Brandon Roy to the T'Wolves, and so on and so forth.
2. I am excited by the depth of this rookie class. The only real "we know this guy will prosper" of this class is Anthony Davis; the rest is made up of solid players that will really help their respective teams. Kendall Marshall, Harrison Barnes, MKG, and Bradley Beal to name a few.
3. Now for my surprise picks for this upcoming season. For the east, it will be the 76ers. Coach Doug Collins has this team playing great defense, and what they lost with the trade of Iguodala, they will gain tenfold by adding Andrew Bynum. They almost beat the Celtics in the playoffs last year and just need to take the next step. In the west, look out for the Houston Rockets. Chandler Parsons (most underrated player in the NBA) along with pure scorer Kevin Martin will both benefit from playing with Lin this season. Also, the Rockets had probably the best draft night of any team by picking up three talented rookies in Royce White, Jeremy Lamb, and Terrence Jones.
4. THE WARRIORS WILL MAKE THE PLAYOFFS THIS SEASON. If my boy Stephen Curry stays healthy, this team can do some big things. A solid starting five will keep the tradition of a high powered offense going. Klay Thompson (the best player no one knows yet) and Harrison Barnes on the wings will be great compliments to Bogut and David Lee inside. Depth and defense will be the testers in a solid western conference. One thing will that will be true: this team will be fun to watch.
5. So an NBA article is not complete without a mention of LeBron, right? Well, we know now he can finish games now (watch any tape from the Playoffs and Olympics), and we know this is his first off season in a while in which he has not been under much scrutiny. How will LeBron respond to being on top? Time will tell. He needs Bosh and Wade to remain healthy because, even though he is the best NBA player in 20 years, he cannot do it alone. Another dead eye from the outside, Ray Allen, was the best possible thing the Heat could've done this off season. LeBron's limit is as far as he wants it to go, unfortunately, I don't think that will be as far as he can go.
I'm not going to make a finals prediction just yet. It will be coming soon, though. Thanks again for the read everyone.
Helmet Sticker: Seth Doege (TTU) – 499 YDS, 6 TD, 1 INT
Jerseys: BYU (South Carolina-Honorable Mention)
Fantasy Beast: Aaron Rodgers
Woodbury Central 35, Generals 10